MOSCOW (Sputnik) — US Olympians Ryan Lochte, Jimmy Feigen, Jack Conger and Gunnar Bentz claimed earlier this month they had been held at gunpoint and robbed in Rio de Janeiro, before admitting the story had been made up.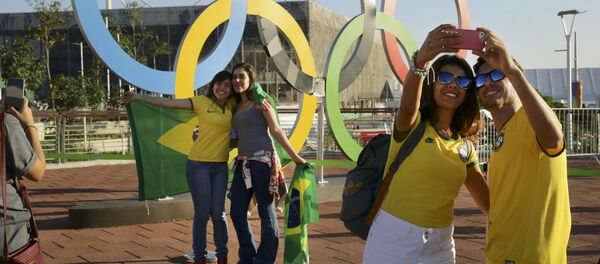 20 August 2016, 08:59 GMT
"In accordance to its Constitution Rules and its Code of Conduct, FINA will carefully monitor on the actions taken by the IOC, USOC and USA Swimming, and will take the measures deemed necessary in such cases," FINA said in a statement.
The world swimming's governing body said it regretted that the case had made international headlines and detracted from the attention that should be focused on other athletes at the Rio Olympic Games in Brazil.