On Wednesday, amid a campaign shakeup that spelled the end for Donald Trump's beleaguered campaign manager Paul Manafort, repeated accusations that Donald Trump is either implicitly or directly doing Russia's bidding, and outrage over his ethnically-tinged public spat with the family of war hero Humayun Khan, the bombastic billionaire turned Republican nominee took to the hardline conservative talk radio show
"Savage Nation"
to discuss his foreign policy stance.
"Putin is not a baby, and you look at what's going on in Russia. They're spending a fortune on the military, including nuclear and missiles all over the place, and we're not," Trump told listeners. "This is a perilous time and we're going to build up our military."
Trump argued that Russian President Vladimir Putin, "doesn't want ISIS any more than we do" calling Moscow "a natural ally" against the scourge of radical Islamic terrorism that threatens safety and security in the West.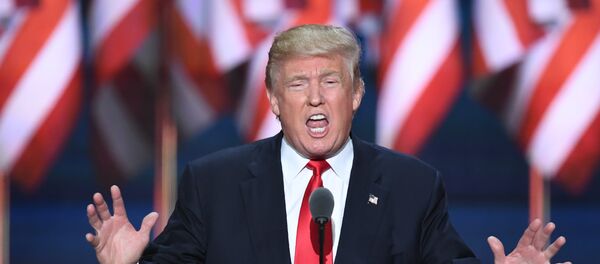 20 August 2016, 18:41 GMT
The real estate tycoon and former reality television star blasted Clinton's policy towards Russia saying that she "has the wrong attitude" towards Moscow alleging that both Hillary and Obama have prompted "something worse than the Cold War" through continued saber rattling rather than finding opportunities for compromise and collaboration.
"Russia can be a tremendous help to us in knocking out ISIS and save us a lot," said Trump. "And that can happen with the proper leadership."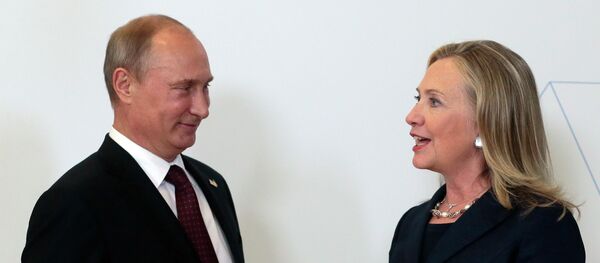 21 August 2016, 01:30 GMT
The comments by Donald Trump regarding Russia will be seen by many in the Western media as another example of an unforced error coming in the wake of several weeks of merciless media attacks insinuating, if not outright calling, the candidate is an agent of the Kremlin who has "given Putin the green light to invade (his wife) Melania's hometown."
Trumps alleged links to Russia have reached a fever pitch in the United States following the resignation of his campaign manager Paul Manafort who now faces a federal criminal investigation for his ties to former Ukrainian President Viktor Yanukovych. In a bit of irony, Hillary Clinton's chief strategist John Podesta, who previously served as White House Chief of Staff under Bill Clinton, now faces investigation by the FBI and DOJ for exactly the same thing.