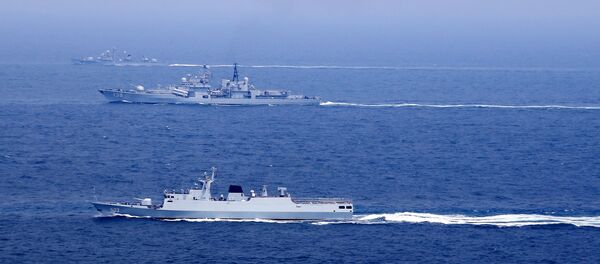 19 August 2016, 22:10 GMT
TOKYO (Sputnik)
–
The Japanese government is considering building several new ships to patrol areas near the disputed Senkaku (Diaoyu in Chinese) Islands in the East China Sea, local media reported on Monday.
The Japan Coast Guard may acquire about three new vessels, Kyodo News reported, citing government sources.
The cost of the ships is expected to be included in the draft supplementary budget for the 2016 fiscal year.
In 2014, Japan and China agreed to reduce tensions over the disputed territory. Japan, however, has repeatedly accused the Chinese Navy of invading the Japanese territorial waters, in particular, sailing in the contiguous zone near the disputed Senkaku Islands as well as of military build-up on the islands.