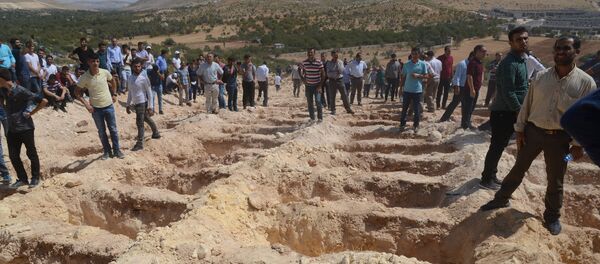 23 August 2016, 08:43 GMT
On Saturday 54 people were killed and more than 100 injured after a suicide bombing at a Kurdish wedding party in Turkey's southeastern city of Gaziantep. The Turkish government has said that the attack was
carried out by a Daesh terrorist
.
Local politicians told Sputnik Türkiye that several terror cells are operating in Gaziantep, where the local people now fear another attack. 
Mahmut Togrul, a Turkish MP who represents Gaziantep on behalf of the pro-Kurdish Peoples' Democratic Party, linked the attack to the recent liberation of Manbij in northern Syria from Daesh.
Last week the US-backed, Kurdish-led Syrian Democratic Forces drove out Daesh from Manbij after more than two months of fierce fighting. Daesh fighters were pictured escaping from Manbij towards the Turkish border, taking human shields with them.
"The date of this attack was no coincidence. This explosion is the terrorists' revenge for the liberation of Manbij. This action was planned and targeted. It is significant that everybody who died in the explosion were Kurds, related to our party one way or another. This act of terrorism should be considered an attack on the Kurdish population," Togrul said.
Togrul said that his party has made repeated calls for tighter control of Turkey's border with Syria, but that the appropriate measures have not been taken.
© Sputnik / Hikmet Durgun
Mahmut Togrul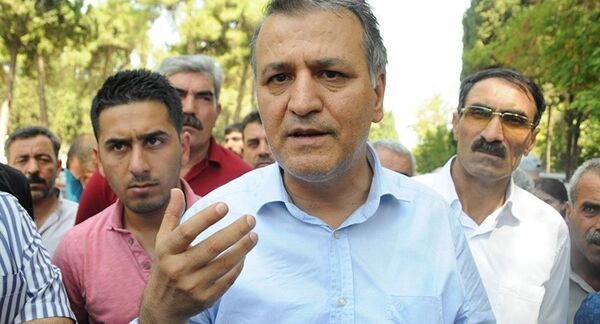 Mahmut Togrul
© Sputnik / Hikmet Durgun
"The region between Azaz and Jarabulus (in northern Syria) is the gate through which Daesh jihadists travel. Closing the border there would mean closing the airspace for Daesh completely."
"According to our information, a lot of Daesh militants entered Turkish territory after the liberation of Manbij, and they have mixed in with the local population," Togrul said.
On Monday the Turkish military began shelling Daesh positions in northern Syria close to Jarablus, as well as shelling positions of the Kurdish YPG. Turkey said the shelling of Daesh-controlled areas was in response to mortar fire from Jarablus, which landed in the town of Karkamis in Gaziantep Province.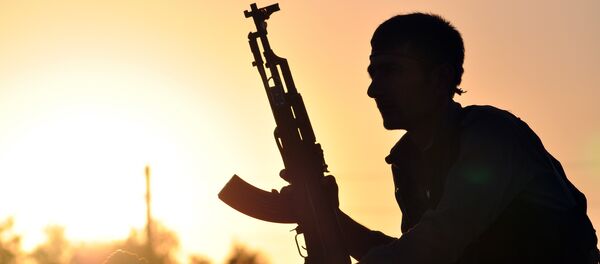 23 August 2016, 14:28 GMT
Akif Ekici, a Turkish MP who represents Gaziantep on behalf of the Kemalist Republican People's Party, told Sputnik that, "Unfortunately, the attack in Gaziantep is the result of the Turkish leadership's Syrian policy."
"The country should pursue a policy based on the principle of 'peace at home, peace in the world,'" Ekici said.