Taking office earlier this month, Inada made one of her first orders of business a tour of the Maritime Self-Defense Force at the US Navy base in the city of Yokosuka.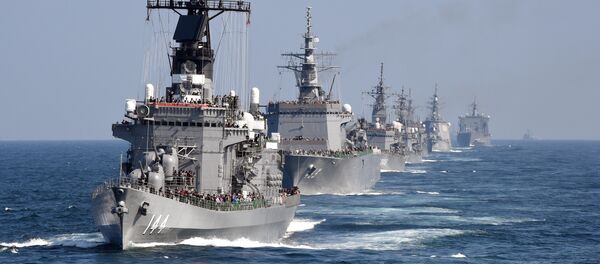 During the tour, Inada inspected the 19,500-ton destroyer Izumo, which can accommodate 14 helicopters. She also met with Rear Adm. Matthew Carter, commander of US Naval Forces in Japan, aboard the aircraft carrier.
The visit comes amid tensions between Japan and China over territorial claims in the East China Sea. In the neighboring South China Sea, Beijing and Washington have performed escalating combat patrols through contested waterways, with the US calling on Pacific allies to help prevent China's rising influence.
Inada reiterated Tokyo's concerns on Tuesday.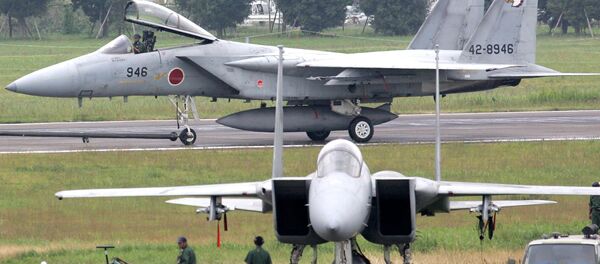 21 August 2016, 22:49 GMT
"China is continuing its unilateral attempt to change the status quo through force, by rapidly spreading and intensifying its activities in the sea and air space around our country," she said. "I will also work on strengthening the Japan-US alliance."
As part of this cooperation, Tokyo is expecting to receive a fleet of F-35Bs. While these are likely to be stationed at a base in the Yamaguchi Prefecture, the aircraft could potentially be deployed from the Izumo. But the mayor of the prefecture, Yoshihiko Fukuda, has criticized the Japanese government for a lack of transparency in the deployment decision.
"The deployment brings concerns of safety and noise, Fukuda said, and asked to be given more operational information before making a final decision on the prefecture hosting the aircraft," China's Xinhua news agency reported.
The Japanese Defense Ministry's budget proposal for 2017 is a record-breaking $51.7 billion, a 2.3% increase over the previous year. Citing the Chinese threat, the budget includes funding for land- and sea-based missile interceptors and upgrades for F-15 fighter jets.