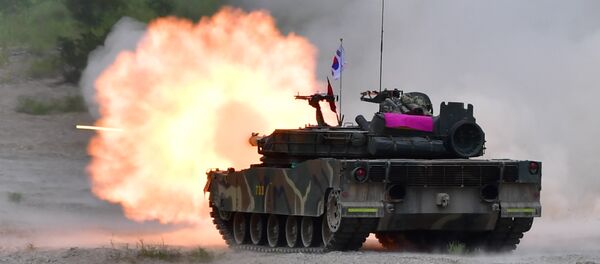 19 August 2016, 11:45 GMT
"The nuclear warmongers should bear in mind that if they show the slightest sign of aggression on the inviolable land, seas and air where the sovereignty of the DPRK is exercised, it would turn the stronghold of provocation into a heap of ashes through Korean-style preemptive nuclear strike," the General Staff of the Korean People's Army (KPA) stated.
The warning appears to have done little to prevent the exercises from taking place. On Monday, roughly 25,000 US service members and some 50,000 South Korean forces kicked off the drills. The war games will also include participants from Australia, Italy, the Philippines, France, Denmark, Colombia, Canada, the United Kingdom, and New Zealand.
Tensions have been high on the peninsula in the wake of Pyongyang's recent nuclear and ballistic missile tests. These resulted in harsh new sanctions being implemented by the United Nations. This year's UFG also comes in the wake of Seoul's announcement of the defection of a high-ranking North Korean official.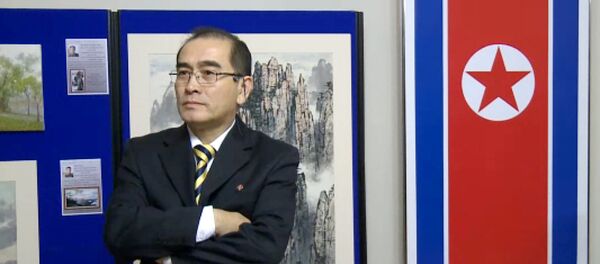 21 August 2016, 20:35 GMT
"As signs of serious cracks emerge, the likelihood of unrest in the regime is increasing," South Korean Prime Minister Park Geun-hye said in regards to the defection.
A statement released by the Combined Forces Command stressed that the exercises are defensive in nature.
"UFG is designed to enhance alliance readiness, protect the region and maintain stability of the Korean Peninsula," the statement says.
In response to Pyongyang's threat, South Korea expressed regret and encouraged the DPRK to cease any nuclear ambitions.
"It is regrettable that North Korea threatens to conduct a pre-emptive nuclear attack on the South," Jeong Joon-hee, a spokesman for the Ministry of Unification, said.
"North Korea should suspend its nuclear and missile programs and make the right choice."