Sanders will unveil the second act of the "political revolution" he started when the insurgent progressive firebrand took on former US Secretary of State Hillary Clinton in the Democratic presidential primary, a political fight likened to the make-believe battles of movie-slugger Rocky Balboa. "Nobody has ever gone the distance with Apollo," according to Sylvester Stallone's character.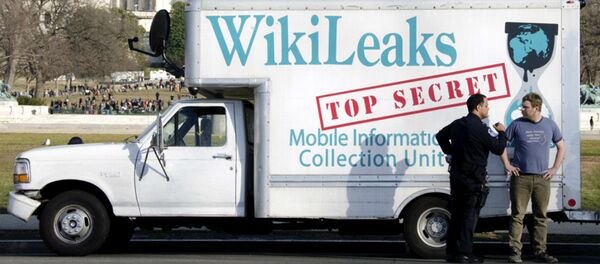 13 August 2016, 18:41 GMT
But while Balboa's movie struggle led to the formation of a mega movie franchise, many are skeptical that Bernie Sanders' next act will be received with the same fanfare, after the candidate endorsed Hillary Clinton, amid revelations from the WikiLeaks file dump of improper engagements between the Clinton campaign, DNC staffers, and the mainstream media.
The organization, to be led by Sanders' former campaign manager Jeff Weaver, will be allowed to draw funds from the same pool of "dark money" that Bernie railed about, and disproved the necessity of, while relying almost entirely on small dollar donations, in the average amount of $27 per person.
Our Revolution has already been hit by a wave of resignations, including eight core staff members, as well as the group's entire organizing department and people working in digital and data positions. The staffers are said to have resigned out of concern for the organization's 501(c)(4) tax status, that allows it to draw anonymous large donations, as well as the emphasis by Weaver on television advertising rather than social media that would leave enthusiastic young Bernie supporters out of the loop.
Social media activity on Bernie Sanders' account also shows distrust in Our Revolution, with the number of likes, retweets, and shares hardly hitting 3% of the volume he registered as a candidate. The comments the bold proposal have received are akin to a whole once-loyal segment yelling "you're a bum, Rock."
A Twitter user by the name of Sawgrass replied, "Bernie sold out. Took Hillary's money. A complete fraud, yet expected from socialist in for himself." Another user name "Slick Willie" said, "Your 'Revolution' is dead, that's what happens when your leader sells out to the opposition. #Irrelevance." Lodi Bale wrote, "it would have been a revolution had you stood up to the corrupt DNC. They cheated you #DNCLeaks." These are the first three responsive comments on Twitter to Bernie's post on the announcement.
On Wednesday, Loud & Clear's Brian Becker sat down with attorney and former Sanders delegate, Julie Hurwitz, and digital organizer with African Americans for Bernie, Anoa Changa, to talk about the possibilities and limitations of the organization.
​"The Bernie Sanders campaign presented, for the first time in my memory, a possibility of actually creating a viable mass movement that over the long run, even though I would agree the mood is such that between now and 2020 there is not a lot that we can accomplish, between all of the things that we all believe in, through Bernie's campaign," said Hurwitz. "I do believe that [Our Revolution] sets the stage for the possibility of a very viable, long run grassroots movement throughout the country."
Anoa Changa agreed that, while many Bernie Sanders supporters have become demoralized over the events of the past few months and their preferred candidate's endorsement of Hillary Clinton, many remain engaged.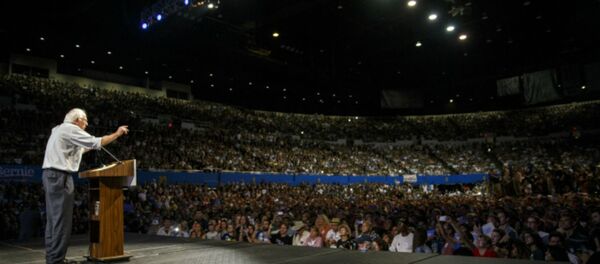 "You had millions of people who turned out and voted and several thousand who actively campaigned and mobilized for Bernie, but not just Bernie but also for down-ballot Berniecrats," said Changa. "Berniecrats are Sanders-style Democrats who are running for office all over the country. So there are people who are active and engaged despite what happened in Philadelphia. We have Tim Canova's race next week so there are tons of people and it is a mixed emotion."
"There are many people who we talked about who were despondent after what happened at the DNC national convention, but the announcement of 'Our Revolution' led some people to say, alright, you are still with us Bernie," said Changa. "There are several organizations that have already started building on next steps and grassroots outreach. I think it is over 2,300 house parties planned for tonight so you have people really ready to hear the message."