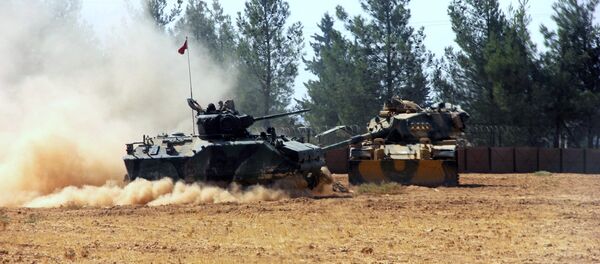 23 August 2016, 16:21 GMT
Turkish army with the air support of US-led coalition has launched a military operation to liberate the northern Syrian city of Jarablus from Daesh terrorists, Anadolu agency reported.
Officials say that the operation aims to prevent new flows of migration as well as deliver aid to civilians and clear the area of terrorists, the news agency reports.
​On Monday the Turkish military began shelling Daesh positions in northern Syria close to Jarablus, as well as shelling positions of the Kurdish YPG. Turkey said the shelling of Daesh-controlled areas was in response to mortar fire from Jarablus, which landed in the town of Karkamis in Gaziantep Province.