Guess what? Now, there's another way to meet people online! Nudistfriends.com is a new dating site that allows you to upload naked pictures of yourself and meet other like-minded individuals who also enjoy… being naked. 
Nudist Friends have actually been in the business since 2001, and they have over 788,200 nudist members. 
Sputnik spoke to the website developers who said that nudists are a small subset of the population, and this means finding similar-minded people can be very hard. 
"There are a lot of nudist singles seeking companionship of a like-minded partner. However, not many are fortunate enough to find one. As you may know, by law, nudists must visit certain designated places, so as to not integrate nudism into mainstream society," a spokesperson for Nudist Friends told Sputnik.
Some people have called this the naked version of Tinder — something Nudist Friends are happy to be associated with. They say they've learned a lot from Tinder and its success within the online dating world.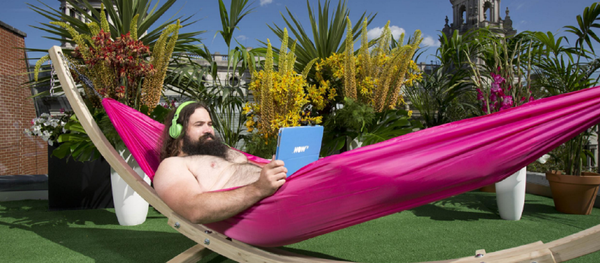 12 August 2016, 19:38 GMT
"We learned from Tinder and created our own 'let's meet' feature. Swipe right to like the one you are interested in — like Tinder.  We also have some unique features such as verified nudists, a gallery, 'Monthly Nudist Model' and 'private photo album.' " 
Nudist Friends is a site for people who enjoy being naked, however concerns have been raised as to whether this could sexualize the dating experience or cause people to be judged on how they look and worse, leave people vulnerable and open to attack. 
"Nudists are just normal people. For normal people, face value and personalities are both important.
"There is a difference in nudism and pornography. Nudism believes in the freedom from the restrictions of clothing, porn is for sexual gratification. Some folk's associate nudism with sex or pornography, but that is not true for serious nudists — or naturalists — who believe in living in simple harmony with nature. Nudism is natural and healthy.  Nudism is not about seeing or being seen. It's about distressing, relaxing, and returning to innocence. There are a lot of misconceptions about nudism," a Nudist Friends spokesperson told Sputnik. 
"Nudist Friends does not conduct background checks on the members of this website. So, we cannot promise that (people will not be attacked), but, as our sign up says, 'Please go elsewhere if you are looking for a sexual lifestyle, webcam business promotion, adult site or erotic picture site.' We review each profile manually and try our best to maintain the quality of members," they added.