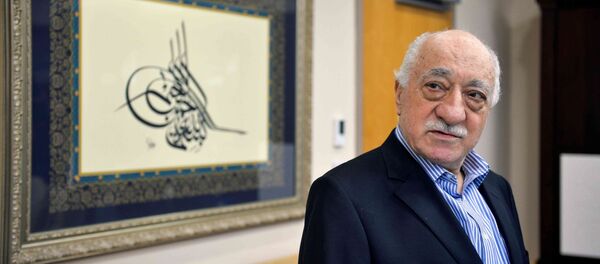 24 August 2016, 18:29 GMT
WASHINGTON (Sputnik) — Earlier this week, Turkish officials admitted Ankara had yet to provide the United States with evidence linking Gulen to the July 15 military coup. Turkish President Recep Tayyip Erdogan said on Wednesday that refusal to extradite Gulen would not help US-Turkish relations.
"You can't suspend the constitution," Akerman said on Friday. "The US government's domestic legal constitutional requirements do take priority over fear of displeasing Turkey."
The US Department of Justice, Akerman added, must provide clear documentation that shows there is good reason to believe Gulen is guilty of crime before shipping him overseas at Ankara's behest.
The former Watergate prosecutor also noted that it would be atypical to arrest Gulen while the extradition case was under review.
"It would be pretty unusual to detain somebody while it [Justice Department] examines and investigates, unless there is an indictment that has been issued and that there is probable cause that the person committed an extraditable crime," Akerman explained.
On Tuesday, the US Department of State confirmed that Turkey had formally submitted a request to extradite Gulen that was based on grounds unrelated to the July 15 military coup attempt.
Turkish authorities said that an attempted coup was taking place in the country on July 15, which was suppressed the next day. Ankara believes that Gulen and his supporters were seeking to overthrow the current government.
Gulen, who has been living in the US state of Pennsylvania since 1999, has denied the allegations and condemned the attempted coup.