The leading discussion among the political punditry over the last week, besides the hysterical conspiracy theory that Vladimir Putin is somehow behind an elaborate scheme to undermine Hillary Clinton, has been around what is known as the "Bradley effect" – that controversial political candidates tend to poll worse than they actually perform on election day.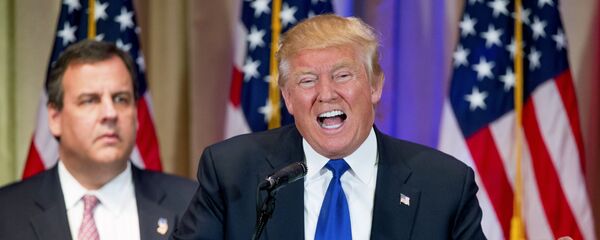 21 August 2016, 18:37 GMT
The concept was bizarrely confirmed by the Washington Post's Philip Bump in his criticism of the methodology of the LA Times/USC Poll, which the pundit calls "Donald Trump's new favorite poll," wherein the analyst claims that people may "forget" whether they voted for Romney or Obama in 2012. This seems like a bizarre sort of thing for somebody not to remember, so the flaw that it seems Philip Bump is pointing to is that a certain part of the population lied.
The LA Times poll, which showed Donald Trump leading by 2 points at a time when other polls were showing him falling behind Clinton by an average of 5 to 6 points, is constructed of a panel of 3,200 people who are polled continuously over the course of the election. Philip Bump believes it makes perfect sense that these folks lied about who they supported in 2012, but could be nothing but honest in 2016.
Assuming the LA Times poll is incorrect, perhaps a better explanation for why its results appear to differ substantially from other polls may be because people are asked repeatedly who they favor and, knowing the power they wield as the chosen few, these respondents may be subconsciously directing candidates to stop doing things they do not like even if on election day they will ultimately support them. Through that understanding, Trump's surge in the LA Times poll may mean more people were upset by things Hillary did that specific week compared to Trump.
On the other side of the extreme is the Reuters-Ipsos poll which former US Ambassador to Russia Michael McFaul, a staunch supporter of Hillary's candidacy, wanted Sputnik to call attention to. This poll showed last week that Hillary Clinton leads Donald Trump by 12 points (down to 5 points in the most recent iteration of the poll). This poll is actually methodologically flawed.
​Reuters announced that they removed the "neither" option in their polling display coming under fire by a number of professional pollsters for what they called malpractice to artificially inflate Hillary's numbers. You may be asking yourself, how does removing "neither" help Hillary? By doing so it requires people who don't like either candidate to choose between one of the two. The media narrative is that Hillary, whether or not flawed as a candidate, is the more socially acceptable of the two – so these people who dislike both candidates and would probably not vote at all choose the "lesser of two evils."
It appears that neither of these polls, with a whopping range of 14 points, are accurate reflections of the state of the race so what is the best number to look at? During normal election seasons, you would look at the poll of polls, or the Real Clear Politics Average that shows Clinton leading by 6.3 points.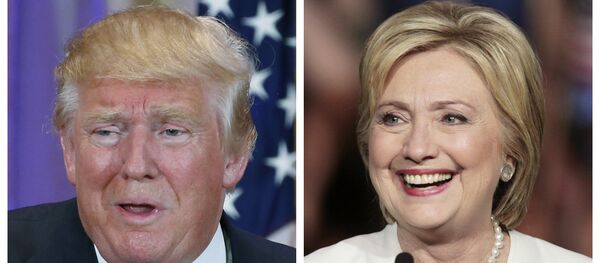 Trump's campaign manager, Kellyanne Conway, thinks that is wrong arguing that there is a tide of "undercover" Trump supporters. Does she have a point? No.
The so-called Bradley effect is most vividly observed when individuals only have two options – the availability of choices such as neither or the selection of a third party candidate in large part mitigate the influence of social desirability. If somebody favors Trump, but is unwilling to admit it they won't give Hillary the vote so it won't be a two-vote swing, but only one vote. That is why the Brexit polling, for example, was way off the mark whereas polling here should be within a couple points.
The Real Reason Why Trump May Be Doing Better Than Polls Suggest
There is one major argument not yet addressed by the media that suggests Donald Trump is doing much better than polling indicates, but it isn't because of a hidden base of Trump voters. No, the argument is that while Hillary polls better, her supporters are less enthusiastic meaning the candidate may struggle to mobilize her base on Election Day. This shows vividly in the demographics.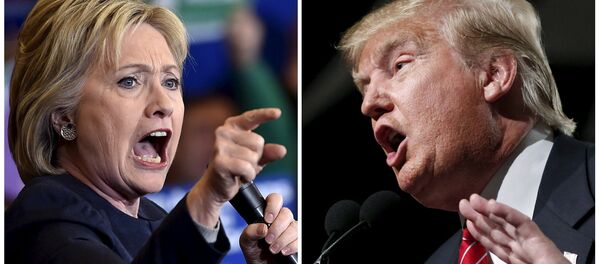 18 August 2016, 13:46 GMT
Hillary holds nearly a 30 point lead over Trump among millennial (18-34 year old) voters, but trails Donald Trump by a slim margin among older voters. Hillary's general election base of young voters favored her Democratic primary rival Bernie Sanders by a rate of nearly 9 to 1. This begs the question whether these voters will actually show up to support her or whether these individuals will opt for a 3rd party candidate.
Trump's general election base – generally older voters – by contrast is the same group of voters who propelled him during the primary election. Trump's core voter base will turn out in full.
Poll modelling is based on the demographic make-up of previous election cycles such as 2008 and 2012 when younger voters showed out in droves, but the question remains to be seen whether millennials Hillary can drive turnout of young voters at rates comparable to Barack Obama. If not, she would still be leading but not by much.
It appears suppressing Hillary's base of support is exactly what Donald Trump's strategy appears to be — he knows that feuds will lower her voter turnout whereas his cadre of supporters will hold strong. In the words of George Bernard Shaw, "I learned never to wrestle with a pig. You get dirty, and besides, the pig likes it." It seems that is a lesson yet unlearned by the Hillary campaign.