UFO Hunter Andrew Burlington claims that spooky photos taken over the quiet south London suburb of Charlton depict a "mothership" gliding over the city in preparation for a possible alien invasion. The 40-year-old spotted what he called a fleet of flying cylinders while walking with his nephews.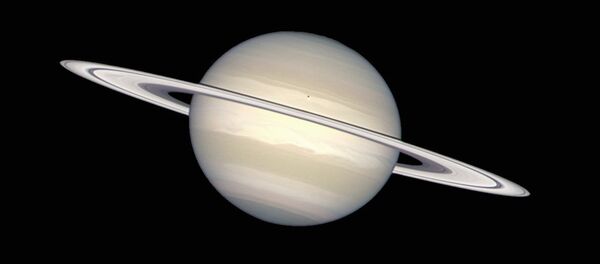 20 August 2016, 18:41 GMT
Burlington has long been an alien enthusiast claiming that he has had multiple encounters with UFOs, but he says that this is the first time he has been able to capture actual footage of "the mothership."
"We thought the objects were balloons at first because they were spherical and some had small objects hanging from them," explained Burlington. "But they were soon out of sight and the last object in the fleet appeared to lose altitude and flash a few times before slowly turning invisible."
"The fact that a long anomalous object shoots across the sky at the start of the video may well indicate that a UFO mothership was above the Thames Barrier releasing smaller UFOs."
Burlington says that he has long told his nephews about his UFO encounters, but that they never believed him thinking it was some fantastical story or perhaps that their uncle was deranged.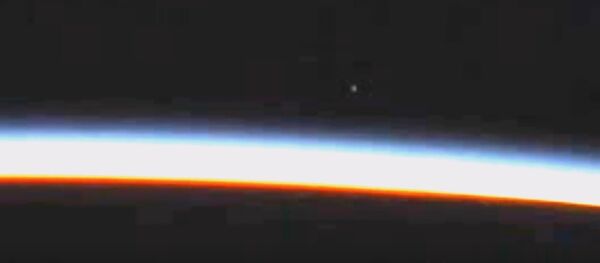 13 August 2016, 20:45 GMT
"My nephews couldn't believe it," said Burlington. "I'm glad they witnessed it with me even though they're children. They'd heard me talking about my UFO sightings in the past and probably thought I was pulling their legs."
Explaining his latest encounter with the extraterrestrial, Burling explained that "there is also a smaller, darker object moving around in all directions of the compass at the start of the video. There is a possibility it could be a bird, but then it could be a black triangular or v-shaped UFO, like an object I saw over Lewisham in May 2014."
The avid UFO hunter blasted anybody who would deny his claim to have captured footage of a real alien spaceship saying that as "a skywatcher in an urban area, I am familiar with just about all types of conventional aircraft and balloons. If the objects were merely balloons, then what caused them to fade and vanish into thin air?"
"This UFO sighting is one of many I have experienced over the last two and a half years and is just one piece of the jigsaw puzzle that is ufology."