MOSCOW (Sputnik) — EU border agency Frontex plans to conduct a stress test of the bloc's external borders in October in the event of a crisis situation, the agency's Executive Director Fabrice Leggeri said Sunday.
"We want to see how well [EU] member states are prepared to deal with a crisis situation at the EU's external borders," Leggeri told Die Welt newspaper, adding that Germany and Greece would participate in the event.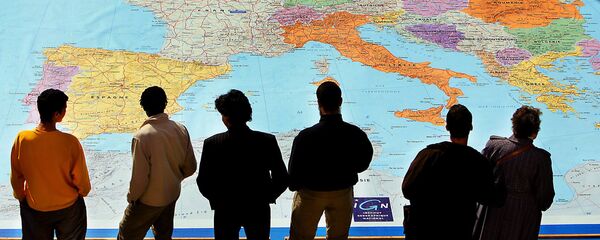 According to the media outlet, Finland, Slovenia and Romania are planning to participate in the test as well, though a specific scenario is yet to be determined.
Europe is struggling to find a solution to the massive refugee crisis, with hundreds of thousands of refugees fleeing conflict-torn countries in the Middle East and North Africa in order to reach stable and wealthy European countries such as Germany.
EU border agency Frontex detected over 1.83 million illegal border crossings in 2015, in contrast to some 283,000 in 2014.