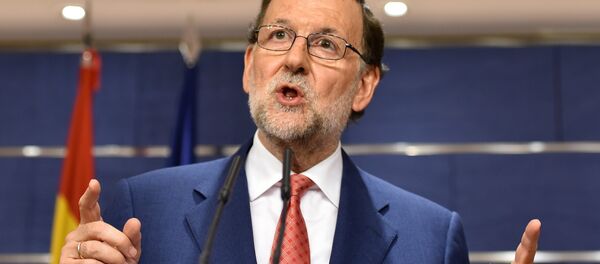 17 August 2016, 15:59 GMT
MADRID (Sputnik) — Spanish center-right People's Party (PP) and the centrist party Citizens (C's) agreed on Sunday to support PP leader and acting Prime Minister Mariano Rajoy in the Spanish parliament's vote to appoint his candidacy for the post of prime minister, local media reported.
In June, PP won the most seats in the parliamentary election, with Spanish Socialist Workers' Party (PSOE) finishing second. None of the political forces have an absolute majority and thus cannot form a government on their own. Following the elections, Rajoy initiated negotiations to form a government, as he stands against holding a new round of parliamentary elections in Spain, but the talks have yielded little results. The leftists have been particularly opposed to Rajoy's prime minister candidacy.
According to the 24 Horas TV channel, the PP-C's agreement provides for 150 reforms in the field of economy, employment, taxes and measures to combat corruption. C's leader Albert Rivera named the reforms package "the most important in the last 50 years," according to the broadcaster.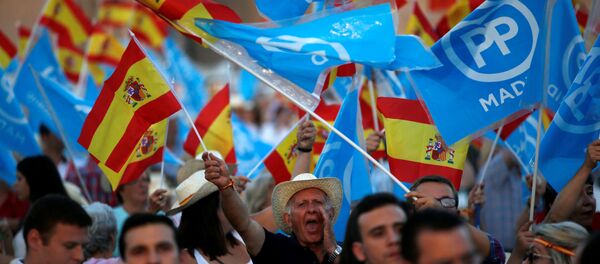 However, the PP-C's joint mandates would not be enough to guarantee the full support to Rajoy, but he has so far failed to gain support from any other Spanish political force.
The Spanish congress is due to vote on Rajoy's candidacy on Wednesday, which would be preceded by consultations. If Rajoy fails to score the necessary 176 votes, a second voting round will take place on September 2, where a simple majority of the "yes" votes would serve to approve his candidacy.