Despite being marred with continuous tech issues from the outset however, the focus of Corbyn's plans to "Democratize the Internet" covered important areas that matter to everyone living in the UK. Outside of the comedic Twitter responses as can always be expected for any trending event, many also welcomed much of what was presented by Corbyn and the team of speakers.
Positive response to Corbyn's "Digital Democracy" announcement:
Corbyn's first significant public address after the recent #Traingate clash with Virgin boss Sir Richard Branson took place at a hi-tech event in East London. The Labour leader started by conveying early on in his public address that he was very impressed by the Bernie Sanders digital campaign in the US. Unlike normal US campaigns, he said, it did not just mobilize Sanders' base, it appealed to other groups and in his own words "broadened the base." Acknowledging that, although Sanders did not win, he certainly widened the coalition currently supporting Hillary Clinton. 
He also mentioned that he has had many conversations with members of the Sanders team that have influenced his digital plans, as well as being a key motivation previously with the phone canvassing app used in his earlier campaigning.
He elaborated further on his plans for a people's charter of Digital Liberty Rights — launching of a public consultation with people and parties across the political spectrum to draw up a digital bill of rights; and providing a Universal Service Network — delivering nationwide, high-speed broadband that is affordable for every household, company and organization and covering inner city neighborhoods to the remotest rural locations. 
When speaking about funding his plan to connect every home to high-speed broadband, he said it would cost around US$33 billion (£25bn) and that it could be funded by his proposed National Investment Bank. 
He talked of the importance of academic material produced with public funding being made available for free when published in academic journals. There was also talk about Labour's commitment towards a more "People Power Politics" as an acknowledgement for the importance of digital power being for public and not just the commercial networks. 
"The creativity of the networked young generation is phenomenal. We have thousands of young volunteers on our campaign taking part in this digital revolution. We will channel this new energy and creativity into Labour's general election campaign whenever it comes," Corbyn said.
Corbyn's timing to make #DigitalDemocracy a national conversation was acknowledged as part of Labour's realization that it cannot win elections by fighting them in the way it has fought them in the past. Under his prospective leadership, and if he was to defeat his rival Owen Smith, he said that the Labour Party would use: "digital technology to mobilize most visible general election campaign ever!"
Some critics online spoke about how after 30 years of the Internet existing, talk now of "democratizing" what is already deemed as a fairly democratic global online space sounds a little overdue.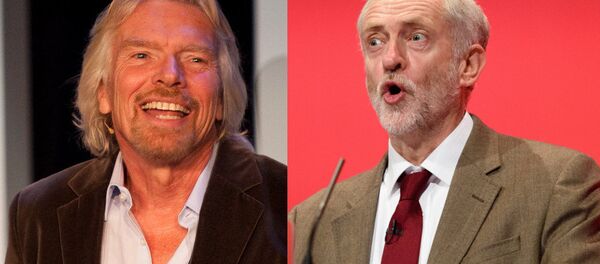 24 August 2016, 14:27 GMT
Corbyn also spoke about how so many people in the UK are even still quite frightened of embracing new technology, even going on to claim that some UK government MPs even do not turn on their computers because they do not know how to.
When asked by journalists to elaborate further on some elements of the proposed manifesto, such as his open source proposals for publicly funded software and hardware licensing, Corbyn responded by saying that the digital democracy manifesto was a work in progress, stressing that his ideas were not yet fully finalised.
Corbyn's "Digital Democracy" speech also comes a week after a United Nations report announced that disconnecting people from the Internet is a human rights violation and against international law.