PARIS (Sputnik) — Earlier this summer, burkinis were banned from municipal beaches in 15 French towns. In late August, the Council of State, France's high administrative court, ruled to suspend the Villeneuve-Loubet mayor's decision to ban burkinis from the town's beaches. The ruling followed an appeal by the French Human Rights League.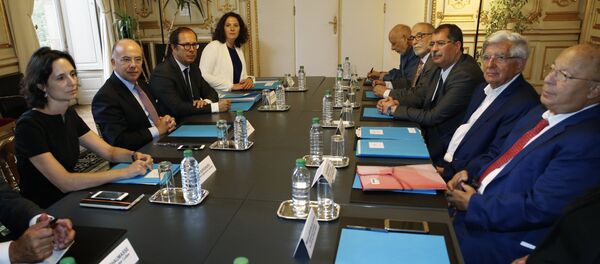 30 August 2016, 13:47 GMT
"France's bid is seriously threatened after the burkini story, as all civilizations and cultures gather at the Olympic Games. And it is unacceptable and intolerable when France imposes its own rules on all nations, religions and customs," Boussayene said.
Boussayene also stressed that despite the fact that he personally was not in favor of burkini, it was necessary to respect people's choice.
"I respect all women who want to cover their body… I defend their freedom, they can wear burkini, if they want, its their personal business."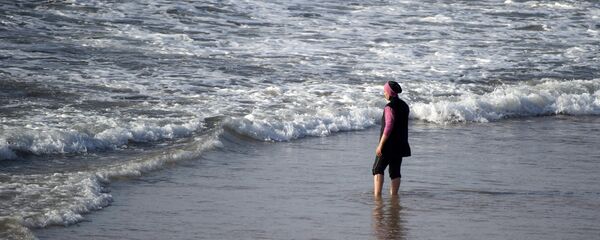 28 August 2016, 21:50 GMT
According to Boussayene, if Paris wins the right to host the Olympics, some Muslim countries could boycott the games due to the manifestations of Islamophobia in the country.
"Yes, there is such a risk, and it comes not only from the purely Muslim countries, but also from other states that stand for freedom of religion and protect the rights of people. It's unacceptable to impose on women a certain dress-code on the beach."