MOSCOW (Sputnik) — On Tuesday, Plan 2025 was presented in Denmark, which includes 44 new immigration measures touted by the government, with many of them targeting already tough permanent residency rules. Due to the new rules and the decision to apply them retroactively, applicants who had fulfilled every requirement now risk to lose their permanent residency permit.
"We are also very critical about the fact that the Danish government do not want to resettle the number of refugees they had promised. This can of course have dire consequences for the 491 refugees who are now being left behind (they were though not already selected – so it is not specific refugees this will affect)," Kamm said.
According to Kamm, some of the measures related to refugees with residence permit in Denmark will only make life more difficult for them, especially regarding social checks for children and the ability to self-support.
He added that checking the possibility of whether the rejected asylum seekers can be sent out to the country of origin, as suggested in Plan 2025, was a good idea, though "this has for a long time proved to be very difficult to do [due] to the fact that many countries will not accept the return of these people."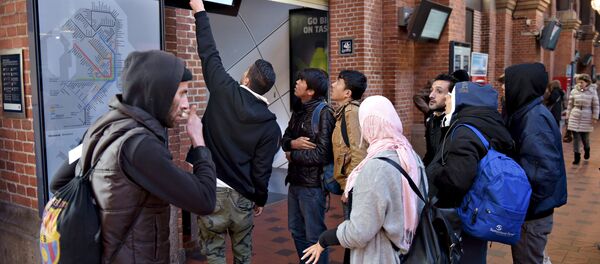 31 August 2016, 11:10 GMT
The package, that is yet to be approved by the parliament, stipulates faster extradition of asylum seekers whose applications have been rejected, tougher standards to qualify for social security payments and benefits, increased security at asylum centers and lays the groundwork for an "emergency brake" that could be applied to reject asylum seekers at the border in "a crisis situation."
Last year, Denmark received more than 21,000 asylum seekers. Following a series of measures to toughen Denmark's approach to immigration, the number of refugees attempting to enter the country has declined, with 5,305 registered in the first seven months of 2016, according to the data of the Ministry of Immigration, Integration and Housing.