MOSCOW (Sputnik) – According to the Russian foreign minister, Europe currently wants to cut ties with Moscow because that is what is being dictated by the United States, but it is not, however, a traditional Western European stance.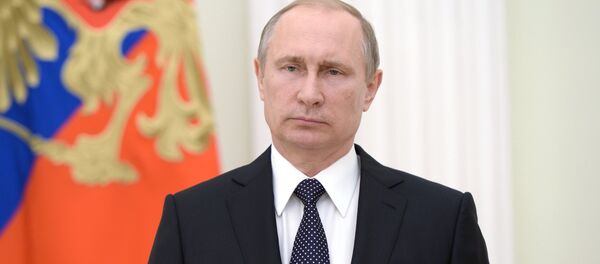 1 September 2016, 16:42 GMT
"The European Union has 'capped' them all, even NATO, where dialogue is constructed in a more democratic way," Lavrov said, explaining that "the current processes are due to the fact that the principles of solidarity and mutual responsibility are enshrined in bureaucracy, which is starting not only to perform the functions delegated to member-states, but also draws on the 'blanket' which is still covering these member states, not letting them 'freeze' and allowing them to feel comfortable."
Lavrov also stressed that Russia cannot regard as lawful, from the perspective of the national interests of each individual state, the interests that NATO is defending under the influence of the United States.
NATO Turning Into Ideological Organization
The North Atlantic Treaty Organization (NATO) has turned into an ideological organization, where member-states are actively searching for anti-Russian arguments to show off to each other, Lavrov stated.
"We are getting the impression that the Russia-NATO Council was called only to go over the Ukrainian issue once again. This means that the North Atlantic alliance has turned into some kind of an ideological organization where its members are trying to show off in front of each other their ability to find anti-Russian arguments," Lavrov told the Russian Council on Foreign and Defense Policy.
"Of course, not everyone is engaged in that, there are people there who understand that it is a road to nowhere."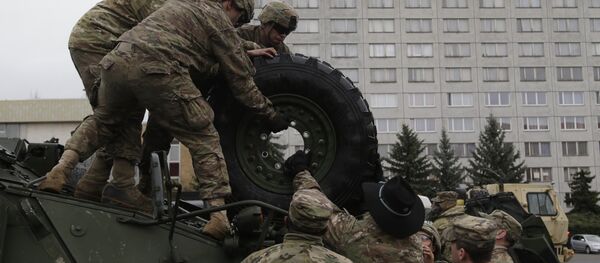 31 August 2016, 14:56 GMT
The NATO-Russia council was created in 2002 as a consultative mechanism. NATO suspended all practical civilian and military cooperation with Russia after the Ukraine crisis broke out in April 2014.
The first Russia-NATO Council meeting at the level of permanent envoys in two years was held on April 20, but failed to yield any significant results due to the sides' disagreement on a number of geopolitical issues. One more meeting of the council at the level of ambassadors was held in the Belgian capital of Brussels on July 13.
Number of Talks With Kerry 'Unprecedented'

31 August 2016, 08:43 GMT
Russian Foreign Minister Sergei Lavrov also said that the number of his talks with US Secretary of State John Kerry has been "unprecedented" in recent times.
"I will be honest, we have never had problems of mutual understanding with John Kerry," Lavrov told the Russian Council on Foreign and Defense Policy, adding that "It is not accidental that since January of this year alone, we have talked with the US Secretary of State, according to my aides' calculations, about 40 times. This is unprecedented, I can't remember anything like it."
According to Lavrov, there has never been such a high number of talks between the foreign ministers of Russia and the United States, or any other two states.
"Since the start of the year John Kerry visited Russia twice, and if we take the period from May of last year, it was his fourth visit."