VLADIVOSTOK (Russia), (Sputnik) — Russian President Vladimir Putin has thanked South Korean President Park Geun-hye and Japanese Prime Minister Shinzo Abe for taking part in the opening of an oceanarium on Russky Island, saying that it will be a platform for more international cooperation.
"I would like to thank the president of South Korea and the prime minister of Japan for participation in the opening of the oceanarium, to thank them for the contribution that they are making in the development of relations between our two countries and to express hope that this will be yet another good platform for international cooperation."
The South Korean president said that she was hoping for cooperation with Russia and Japan, particularly in the environmental protection of the Sea of Japan (East Sea).
The EEF is currently underway on Russky Island near Russia's eastern city of Vladivostok. The forum, which will run through Saturday, is expected to attract some 2,500 participants, from countries including China, Japan, South Korea, India, Vietnam, Australia, the United States and Singapore.
Digital Economy
Russian President Vladimir Putin on Saturday proposed to create common "digital economy" space for the states located in the Asia Pacific region.
"We are living in the century of information society, of rapid development of digital telecommunication technologies and it is necessary to seize opportunities, which are opened up through cooperation in order to let public agencies and companies from different countries to cooperate in electronic format… In that context we propose to create a common digital economy space."
He added that it implied the creation of legal and technological grounds for electronic cooperation.
Energy Prices for Countries of Asia-Pacific
Russia is ready to offer competitive energy prices for countries of the Asia-Pacific Region and is proposing to create an intergovernmental working group on the Asian energy super ring project, Russian President Vladimir Putin stated.
"For a faster, more dynamic realization of this project [Asian energy ring] we are offering to create an intergovernmental working group. At the same time I want to stress that Russia is ready to offer our partners a competitive, in the Asia Pacific Region, price for electric energy and fix it for a long-term period."
The Asian energy super ring project stipulates the unification of energy systems of Russia, Japan, South Korea, China and Mongolia. This ring is expected to consist of separate energy bridges, one of which can connect Russia's Sakhalin with Japan.
Far East Infrastructure
Russia is working out measures to support investors who will build external infrastructure for investment projects in the Far East, Putin added.
"Today, we already provide direct state subsidies to investors for the development of transport, energy and other infrastructure, for the opening of new production facilities. We are now thinking about improving support mechanisms. Investors who will build external infrastructure on their own, should receive this additional support from the government," Putin said, adding that "various proposals" on the issue "are being discussed."
Putin also said that access to natural resources in the Far East should be linked to investment in their processing.
The Russian leader proposed that Japan and South Korea reflect on the creation of joint investment ventures with Russia to finance industrial and high-tech projects.
"They could focus on the financing of projects not only in agriculture but also in industry, in the sphere of high technologies and in the field of natural resources," Putin said, expressing confidence that "the Far East with its land resources is capable of becoming one of the leading suppliers of quality, ecologically pure food products for the Asia-Pacific Region, where almost 60 percent of our planet's population live."
Seoul-Moscow Transport Cooperation
Cooperation between Russia and South Korea in the sphere of transport to open up new possibilities to develop resources, South Korean President Park Geun-hye said Saturday.
"Through cooperation between [South] Korean and Russian businessmen in the sphere of creation of infrastructure, including in the sphere of transport and ports, it will be possible to work out a new multimodal logistical route that will allow to unite the Eurasian continent. Particularly, the Northeast Passage will open new possibilities for a sustainable development of resources," Park said at a plenary session of the Eastern Economic Forum (EEF).
She added that construction of inter-city speedways at Russia's Far East and urban redevelopment would create potential for cooperation.
Earlier in the day, Russian President Vladimir Putin said that the Russian Federation State Council would discuss the development of country's transport infrastructure.
Russia, Japan 'Natural' Partners in Economic, Regional Security Spheres
Russia and Japan are "natural" partners in the economic and security spheres, Vladimir Putin said.
"We are natural partners with Japan, absolutely natural partners in the development of trade-economic ties and in the resolution of issues of regional security. And we [Putin and Japanese Prime Minister Shinzo Abe] understand this very well."
The Russian president stressed that Russia and Japan must find a way to resolve their territorial dispute in order for it "not to destroy our relations, but to create a strong base for long-term development."
"Some time ago, we at the request of Japanese friends have returned to the consideration of the issue and ready to consider it. In order to solve it, we need a level of trust, a high level of trust and we need such a formula, I will repeat the thing I have said in an interview with Bloomberg, that will allow both the sides not to feel themselves at loss. It is a complicated solution, but it could be found."
Japan and Russia have never signed a permanent peace treaty after World War II due to Tokyo's claims to four Russian islands. The islands, located in the Sea of Okhotsk, were claimed by Soviet forces at the end of the war.
Issue of Crimea's Territorial Belonging Historically Closed
The issue of Crimea's territorial belonging historically closed, President Putin said.
"The people of Crimea have made their decision, they have voted [in a referendum]. The issue is historically closed, there could be no return to the previous system," Putin said.
Russia's historical southern region of Crimea rejoined Russia after a 2014 referendum. Almost 97 percent of the region's population voted for reunification in a referendum. Sevastopol, which has a federal city status, supported the move by 95.6 percent of votes.
Russia to Try to Return North Korea to Path of Negotiations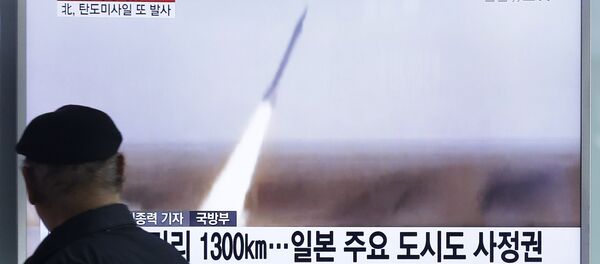 27 August 2016, 18:44 GMT
Russia will try to return North Korea to the path of negotiations, because the tensions around Pyonguang need a careful approach, Putin said.
"It is necessary to return the situation [around North Korea] to the path of negotiations and we will persuade North Korean partners in it in every possible way. Madam [South Korean] President [Park Geun-hye] knows that we still have certain communication channels with North Korea and we will certainly use them to move the situation from that critical confrontation where it is now," Putin said at a plenary session of the Eastern Economic Forum (EEF).
He added that Russia's solid position on the issue was against the proliferation of weapons of mass destruction and called on Pyongyang to adhere to its international obligations, but at the same time the issue needed a careful approach and it was necessary not to provoke Pyongyang.
According to the Russian leader, the inter-Korean crisis that could result in a global catastrophe is impermissible.
"Korean nation has gone through many hardships. It is impossible that some inter-Korean crisis that would result in a global catastrophe [could take place]. We should do everything to avoid such scenario. It is necessary to exert efforts aimed at cooperation everywhere, where it is possible," Putin said.
Minsk Agreements Should Be Fully Implemented Without Any Restrictions
The Minsk agreements need to be implemented without any restrictions and the United States, as well as the member states of the Normandy Format should contribute to this, the Russian president said.
"We believe that the Minsk agreements should by fully implemented without any restrictions, limitations and substitution of concepts. And we will sincerely strive for that. But we cannot achieve this alone; the Normandy format participants and the United States should to do it with us, because only they have a real influence on the current Kiev authorities. Of course, without the political will of the Ukrainian leadership it is also impossible. And ultimately it depends on them," Putin said.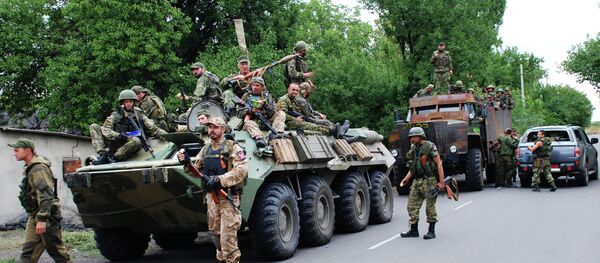 1 September 2016, 05:12 GMT
In April 2014, Kiev authorities launched a military operation to suppress independence supporters in the eastern Ukrainian Donbass region. In February 2015, the two sides reached a ceasefire deal after talks brokered by the leaders of Russia, Germany, France and Ukraine — the so-called Normandy Format — in the Belarusian capital of Minsk.
Key points of the Minsk agreements include a ceasefire, heavy weapons withdrawal from the line of contact in eastern Ukraine, constitutional reforms, including a decentralization of power in the country, and granting a special status to the Donbass region.
Russia Ready for Full Cooperation With Washington but Wants Interests Respected
Relations between Russia and the United States are "frozen" but Moscow is not to blame for the situation, as it remains open to full cooperation with Washington, Vladimir Putin said.
"Our relations are in a rather frozen state. I think it is not our fault," Putin said, adding "We were not the initiators of the cooling of these relations. We are ready to fully unravel our cooperation any second. But that does not depend only on us. It depends on how the leaders of the future US administration would want to build relations with Russia."
The Russian president stressed that Moscow is always ready for cooperation but wants its interests to be respected by Washington.
"If our partners actually agree with a different logic — the logic of consideration of mutual interests, respect for the interests of each other, then our relations will change drastically," Putin said.