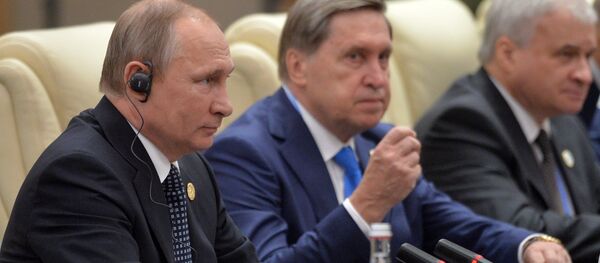 4 September 2016, 10:55 GMT
MOSCOW (Sputnik) — Saudi Arabia together with Russia wants to prevent a negative scenario from playing out in the Middle East, the Saudi deputy crown prince said Sunday at a meeting with President Vladimir Putin.
"We would like, together with you, to avoid any negative scenario in the Middle East," Mohammad bin Salman Al Saud said at a meeting on the margins of the G20 summit in Hangzhou, China.
The 30-year-old crown prince said the monarchy regarded its cooperation with Russia as a priority.
"We also want to spin the wheel of economic cooperation, and not simply ensure that it continues spinning but moves even faster than now," the prince said, as quoted by the Kremlin website.