MOSCOW (Sputnik) – Pakistan appreciates Russia's support of its efforts in fighting terrorism and its readiness to supply arms, Pakistani Ambassador to Russia Qazi Khalilullah told Sputnik.
"We appreciate Russia supporting Pakistan's efforts in fighting terrorism, and also appreciate its readiness to supply arms for these goals," Khalilullah said.
A session of the Russia-Pakistan working group on fighting terrorism will take place in Moscow before the end of the year, according to Qazi Khalilullah.
"Speaking of bilateral cooperation in the anti-terrorism [sector], it is necessary to mention the working group on countering terror which was founded in 2002. Later, a memorandum of understanding on countering terror was signed in 2003 by Russian and Pakistani interior ministries. The next meeting will take place before the end of this year," Khalilullah said.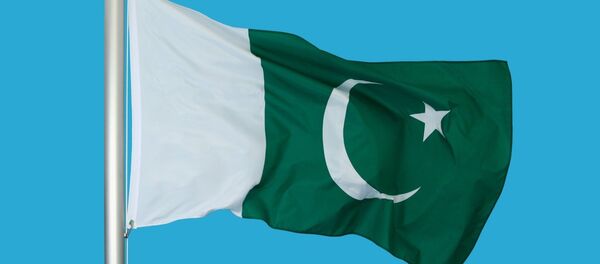 16 August 2016, 13:33 GMT
Diplomat said that Chief of Air Staff of the Pakistan Air Force Sohail Aman had "fruitful talks" in Moscow in July on purchasing of Russian Su-35 (NATO reporting name: Flanker-E) fighter jets.
According to the official, the Pakistani Air Force "is considering different options of deepening cooperation with Russia."
Qazi Khalilullah noted that Pakistan is interested in expanding the military and technical cooperation with Russia.
"Yes, Pakistan is interested in further expansion of the military-technical cooperation with Russia. But I would not want to limit my answer by the possibility of purchase weapons alone. We attack great importance to the agreement on defense cooperation, which was signed in Islamabad in November 2014 during the visit of the Russian defense minister," Khalilullah said.
Pakistani Minister of Defense Production Rana Tanveer Hussain will visit the Army-2016 international military forum to be held near Moscow this week.
"I want to note that Pakistani Minister of Defense Production Rana Tanveer Hussain will head the delegation at the Army-2016 forum," Khalilullah said.
The military forum, which is set to take place on September 6-11 in Kubinka, a western suburb of Moscow, will bring together representatives from the Russian defense industry, research institutes, universities, as well as foreign companies. Over 800 Russian and foreign participants will mount some 7,000 exhibitions throughout the week. The forum's participants and guests will attend a number of conferences and round-table discussions to discuss the future development of military technology.