MOSCOW (Sputnik) — The Russian and Saudi energy ministers are trying to set out the parameters for a much-wanted oil output freeze, the Russian Energy Ministry said Monday.
Russian Energy Minister Alexander Novak and his Saudi counterpart Khalid bin Abdulaziz Al Falih signed a declaration in Hangzhou, China earlier today aiming to calm the volatile energy market, which has been rocked by slumping oil prices and a massive production glut.
"We agreed with Saudi Arabia's energy minister to take joint action to stabilize the energy market. We think that the most effective way forward would be to freeze the [crude oil] production, concrete parameters are being discussed right now," Novak was quoted as saying by the ministry's press service.
"We worked out in detail the instruments to implement joint actions. These can be both tools of freezing [output], the tools of establishing ceilings, even tools such as curbing production," Novak also said.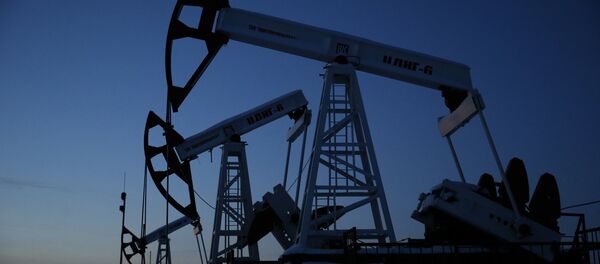 5 September 2016, 09:56 GMT
The minister noted that the sides were in the midst of developing specific freezing tools starting with the month where the task could be implemented.
"We are also discussing the timing of the freeze. It may be from three to six months, and possibly for a longer period," Novak said. "In principle, we are ready to join at any month, because we supported this idea in the course of the year. And it is important for us that other countries supported it too."
Russia and the Arab monarchy have agreed to set up a working group that will submit its recommendations on how the two countries can help the market find its balance and become more predictable.