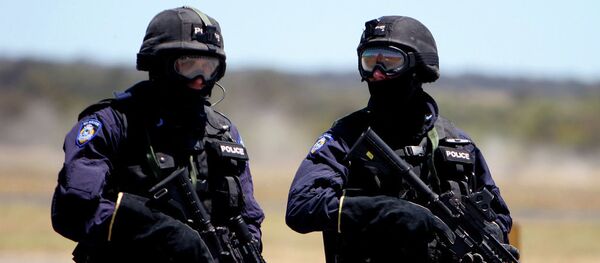 5 September 2016, 05:46 GMT
President Putin has met with his US counterpart on the sidelines of the September 4-5 G20 Summit in the Chinese city of Hangzhou on Monday.
Talks between US President Barack Obama and Vladimir Putin lasted longer than planned, as the two leaders discussed Syria and Ukraine, Kremlin spokesman Dmitry Peskov said.
"The meeting was longer than planned," Peskov told reporters after the meeting, adding that it lasted over one hour.
"Syria was first and foremost discussed, and Ukraine. After that Obama and Putin talked one-on-one," he added, noting that the meeting went well.
"Work will continue," the spokesman said.
​​Also on Monday, Russia's Foreign Minister Sergei Lavrov and US Secretary of State John Kerry continued their talks on the sidelines of the international summit.
​"The discussion continued on cooperation mechanisms between our countries, in order to eliminate terrorists on Syrian territory; this should help develop a political solution to the conflict in Syria, which has lasted for many years," Russia's Foreign Ministry said in a statement.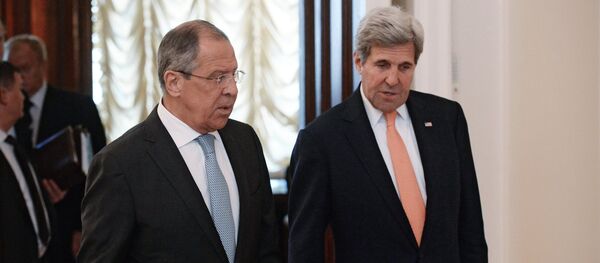 4 September 2016, 13:13 GMT
The two politicians discussed other international issues as well, including the conflicts in Ukraine and Yemen, the situation on the Korean peninsula and the settlement of the Israeli-Palestinian issue.
On Sunday, the US Secretary of State made a statement after the talks with Russia's Foreign Minister Lavrov, saying that the two diplomats have not reached any agreement on the Syrian crisis and agreed to meet on Monday to continue the discussion.
​Meanwhile Reuters says it has obtained a copy of a letter from Washington's Syria envoy, Michael Ratney, dated September 3, to the armed opposition, which lays out some of the ceasefire terms.
​"It would oblige Russia to prevent warplanes from bombing areas held by the mainstream opposition, require the withdrawal of Damascus's forces from a supply route north of Aleppo, and focus on the delivery of humanitarian aid, unhindered by warring sides, to the city's population," the agency quotes the letter as saying.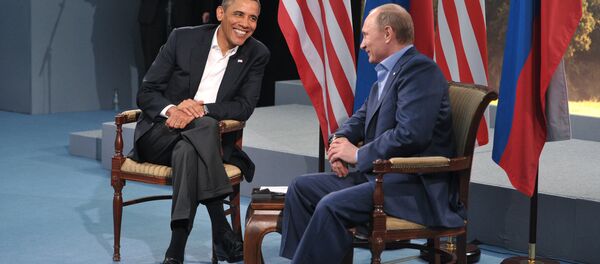 5 September 2016, 05:17 GMT
"In return, the United States would coordinate with Russia in fighting against al-Qaeda, it said, without elaborating," the agency adds.
"The Syrian government and Russia were also to avoid bombing areas where more moderate insurgent groups are operating close to Jabhat Fatah al-Sham, previously the al Qaeda-affiliated al-Nusra Front," it says.
Meanwhile a source at the Russian Foreign Ministry told Russian media on Monday that there is no basis for any dramatic statements after Russia's Foreign Minister Sergei Lavrov and US Secretary of State John Kerry failed to strike a deal on Syria.
"The process will continue," he added.