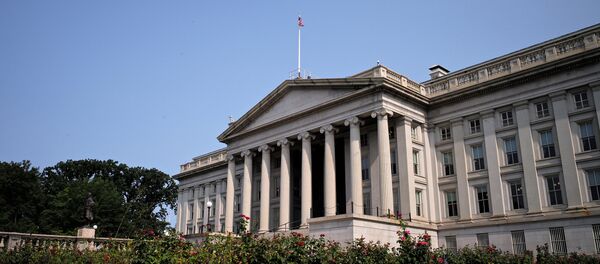 2 September 2016, 14:28 GMT
MOSCOW (Sputnik) – "We have not blocked any mechanism of negotiations, we are open for a dialogue in a bilateral, multilateral format," Zakharova told the Rossiya 24 TV channel in an interview.
Moscow may hold dialogues with any states and blocs, she noted.
"We are ready for such initiatives. The most important is that they would not be blocked by the 'big brother' or 'big brothers' that are not focused on such partnership or constructive talks, discussion of constructive issues," Zakharova added.
In 2014, relations between Russia and the West deteriorated amid the crisis in Ukraine. Washington and Brussels imposed several rounds of sanctions on Russia over Crimea's reunification with Russia and Moscow's alleged meddling in the Ukrainian conflict. Russia has repeatedly refuted the accusations, and warned that the sanctions are counterproductive and undermine regional and global stability.