Masjid al-Ḥarām, also known as the Sacred Mosque, or the Great Mosque of Mecca, surrounds the holiest place in Islam, the Kabba, in the city of Mecca. It is the center toward which Muslims globally pray, and the primary destination for pilgrimages.
"O Allah, grant victory, dignity and empowerment to our brothers Mujahideen (Jihadists) in Yemen," the imam sings in Arabic. "In Sham (Syria), and Iraq, and everywhere. O Lords of the Worlds grant them victory over the godless Rafidah (Shia Muslims)."
The prayer was broadcast live on Egyptian TV channel Al-Qahera Wal Nas.
"Grant them victory over the treacherous Jews, and over the spiteful Christians, and over the untrusted hypocrites," the imam intones. "O Allah, grant them victory, help and strength."
Meanwhile, Saudi Foreign Minister Adel Al-Jubeir appeared on CNN on Tuesday, lecturing Syria on human rights, as Riyadh continues to bomb civilians and hospitals in Yemen.
On August 15, at least 11 people were killed and 19 injured in a Saudi-led airstrike that destroyed a Doctors Without Borders hospital. The week prior there were attacks on a food processing plant and a school.
"This is the fourth attack against an MSF facility in less than 12 months. Once again, today we witness the tragic consequences of the bombing of a hospital. Once again, a fully functional hospital full of patients and MSF national and international staff members, was bombed in a war that has shown no respect for medical facilities or patients. An aerial bomb hit the hospital compound, causing 11 people to lose their lives," MSF desk manager for the Emergency Unit in Yemen, Teresa Sancristóval, told the Guardian.
Since 2010, after then-US Secretary of State Hillary Clinton received a large donation from the Saudi government, the US authorized a record $60 billion in military sales to the nation. Over $48 billion in weapon sales have already been made. This is more than triple the $16 billion authorized under George W. Bush.
In 2015 the Saudi government received permission to buy hundreds of air-defense missiles for $5.4 billion in September, four military ships for $11.25 billion in October, and 22,000 smart and general-purpose bombs for $1.29 billion in November, according to Reuters.
Earlier this month, the Obama Administration proposed the sale of another $1.15 billion in tanks, machine guns and other US military equipment to Saudi Arabia, leaving many lawmakers asking who the regime would kill with the weaponry.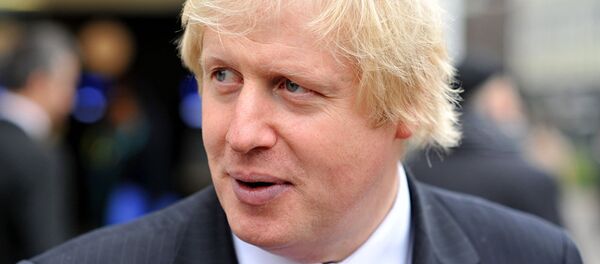 6 September 2016, 19:00 GMT
"Saudi Arabia is an unreliable ally with a poor human rights record," Senator Rand Paul (R-KY), told Reuters. "We should not rush to sell them advanced arms and promote an arms race in the Middle East. I will work with a bipartisan coalition to explore forcing a vote on blocking this sale."
House representative Ted Lieu (D-CA) of California is also vocally opposing arms sales to the kingdom.
"I believe the Saudi military's operational conduct in Yemen and the killing of civilians with US-made weapons have harmed our national security interests, and I will continue to oppose any arms sale that contributes to its operations in that arena," Lieu stated.
Massachusetts Representative Jim McGovern (D-MA) called the arms deal "the last thing the US should do."
"Saudi Arabia's dangerous and reckless use of cluster munitions and other weapons has already harmed and killed countless innocent civilians. The last thing the United States should do is sell them more than a billion dollars' worth of additional arms and military equipment," he says.
"As a world leader, America has a solemn responsibility to stand up for human rights and help protect the lives of innocent civilians," McGovern stated. "This arms sale sends the wrong signal to Saudi Arabia and undercuts the strong concerns expressed by the US, the United Nations and other countries about the Saudis' failure to take the necessary steps to avoid civilian casualties."
Congress will have a 30-day window to block the sale after reconvening from a summer break next month.