The Army 2016 Expo kicked off on Tuesday to the active participation of over 1000 Russian enterprises and organizations and the arrival of more than 80 foreign delegations.
Dozens of military and armament units were on display, but the one that undoubtedly stole the show was the Kailbr cruise missile which gained its global renown by accurately taking out terrorists in Syria from several countries away.
The atmosphere on the opening day was energetic and exciting, with an air of confidence sweeping over the participants and enveloping all of the Kubinka showground where the event is being held.
Even though the Forum's business is technically related to war, as paradoxical as it may seem, the intent behind it is peace, as Russia is much more responsible than the US, the UK, and its other unipolar rivals in striving to preserve the balance of forces across the world and not disrupt it for chaotic divide-and-rule ends.
Moscow as the Military Crossroads
The participation of the more than 80 foreign delegations at Army Forum 2016 represented almost half of the world's countries and was a crowning achievement for Russia's foreign policy.
Just this fact alone proves that Moscow is not at all isolated like Washington and its mainstream media & NGO information outlets like to pretend that it is, let alone when it comes to the rest of the world's interest in purchasing its top-notch state-of-the-art military equipment. Defense-related affairs are universally recognized as constituting a very high level of privileged partnership between two sides, so it's both symbolic and substantial that so many countries have formally signaled their interest in purchasing Russian wares.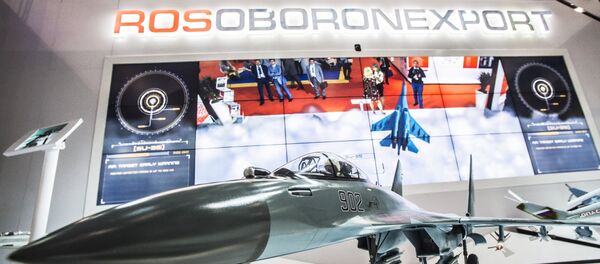 6 September 2016, 16:41 GMT
All sorts of states have taken part in this Forum, including those not traditionally thought of as Russian military partners or prospective equipment clients. Bahrain is a stunning example of one such country, which was prestigiously represented by its leader, King Hamad bin Isa Al Khalifa. He and President Putin held a summit later in the day on Tuesday and agreed to advance their military-technical and energy cooperation. This decision was exemplary of the fact that even the US' smallest and most loyal partners are interested in deepening their pragmatic military-strategic relations with Russia, with the imagery behind this being made all the more powerful because Manama hosts the US' Fifth Fleet and has been a Major Non-NATO Ally since 2002.
Indeed, instead of Moscow being the 'isolated outcast' that Washington imagines that it is, the truth is that almost half of the world – including US allies – sends their delegations to Russia when they're in the market for cutting-edge military equipment, which is a sobering slap in the face to the US that should hopefully – but not assuredly – wake it up from the false reality of believing its own propaganda.
Syria Shows How It's Done
The Army Forum 2016 drew over double the amount of foreign delegations as its predecessor last year, surging from only 38 up to more than 80 and being obviously attributable to Russia's successful anti-terrorist operation in Syria.
Everyone is aware of this military mission, and the global audience was able to see just how effective Russia's cruise missiles, bombs, jets, bombers, helicopters, warships, and other armaments are in fighting against the same type of terrorist threats that theoretically could pop up anywhere in the world.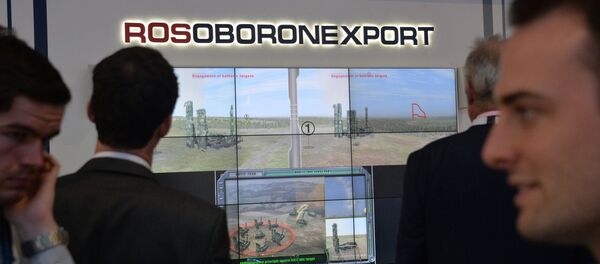 7 September 2016, 06:05 GMT
All countries are vulnerable to varying magnitudes and scales of terrorism, so it's important that their decision makers responsibly take the decision to preemptively outfit their armed forces and rapid reaction responders with the right equipment that they need in getting the job done. Whereas body armor and small arms might be more attuned to what the Europeans need in responding to the sporadic outbreak of urban terrorism, their African counterparts might be better off with armored personnel carriers and helicopters in countering the territorial expansionism of Boko Haram and Al Shabaab for example.
In the grander scheme of things, Russia's anti-terrorist involvement in Syria was already celebrated by many for its cost-effectiveness when compared to similar American ventures there and elsewhere, with even the International Business Times feeling compelled to come out with an article in late December admitting that "Amid Airstrikes In Syria, US Officials Admire Russia's Cost-Effective Military Campaign".
It quoted figures which estimated that the annual cost of this operation could be anywhere from $1-3 billion, which relatively speaking isn't that expensive at all.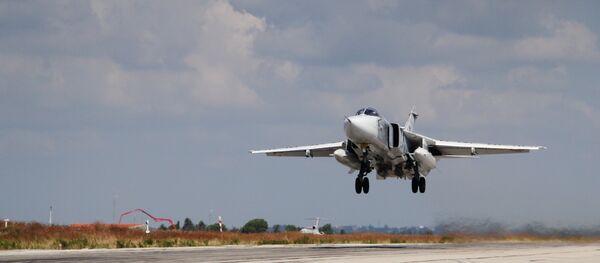 4 September 2016, 11:10 GMT
Looking at all of the interest that Moscow's anti-terrorist mission in Syria has generated across the globe and as confirmed by the attendance of almost half of the world's countries, it's possible that Russia might end up recouping most of its yearly expenses for that operation if it satisfies expectations and manages to sell its highly vaunted and battle-proven wares to some of the attendees. Interestingly, this could even result in Russia making a profit in excess of what it spent on its Syrian campaign, proving that fighting terrorism isn't just good for global security, but it's also beneficial for the national economy.
Balancing Between Friends and Foes
Similar military exhibitions in the US and UK have come under intense criticism for fostering war and profiting from pandemonium, so some people might have a knee-jerk inclination to level these same accusations against Russia because of Army Forum 2016.
Those individuals would be totally wrong in their complaints, however, since Russia's military diplomacy has always been predicated on strengthening the balance of forces between rivaling countries and not undermining it like the unipolar countries consistently try to do.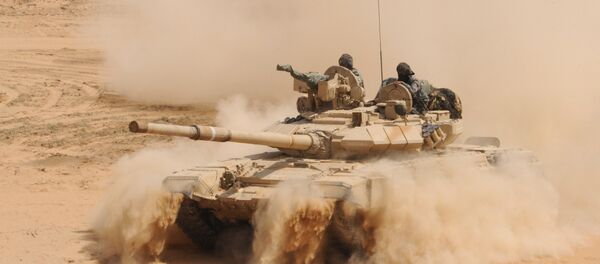 6 September 2016, 14:42 GMT
It's for this reason that Russia sells defense equipment to several pairs of states that militarily compete with one another, including Armenia and Azerbaijan; China and India; and China and Vietnam. Moscow enjoys excellent relations with all five of these countries despite, as their respective governments might see it, "arming their competitors".
The reality is a lot more nuanced than that and was explained quite well by Prime Minister Medvedev in responding to criticism in April that Russia arms both sides of the Nagorno-Karabakh conflict. As reported by Reuters at the time and in answering a question being posed during the weekly "Vesti on Saturday" program, the Russian Premier remarked that "If we imagine for a minute that Russia has given up this role (of arms seller), we well understand that this place will not stay vacant…They will buy weapons in other countries, and the degree of their deadliness won't change in any way…But at the same time, this could […] destroy the existing balance of forces (in the region)."
It's clear then that Russia's military diplomacy is founded on the belief that reinforcing the balance of power between competing countries is the most responsible step that Moscow could take in seeking to prevent an outbreak of war, while Washington's policy can be inferred as being the mirror opposite in striving to disrupt this delicate balance so that the US' favored side could more assuredly initiate and win a war.
The reason that Russia can pull this off whereas the US is unable to and must instead resort to destabilizing disruptions of the balance of power is because Moscow places absolutely zero political preconditions on its partners in providing them with affordable, high-quality, and efficient supplies to sustain the military balance, thus making it an attractive provider to whoever the competing sides may be.
Once one side begins buying Russian equipment, the other one feels compelled to at least countenance it, and in the multipolar future that's progressively unfolding, this might see some previously unthinkable partnerships taking shape such as the one that Russia now surprisingly enjoys with Bahrain.
On a larger-scale and in alignment with the balancing strategy mentioned above, the previous chatter in May that Russia was in talks with Saudi Arabia on weapons deliveries and the recent news that it's going to supply anti-terrorist arms to Pakistan and might even sell it Su-35 fighter jets point to Moscow being interested in taking a more prominent role in mediating and managing the Saudi-Iranian and Pakistani-Indian rivalries, especially in light of the productive energy talks that it's engaged in with Riyadh and New Delhi's unprecedented military partnership with Washington.
The views expressed in this article are solely those of the author and do not necessarily reflect the official position of Sputnik.