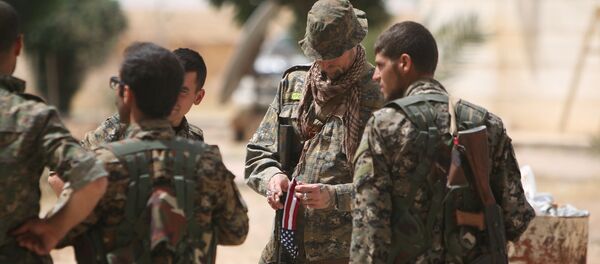 25 August 2016, 17:47 GMT
ANKARA (Sputnik) — Ankara sees no problem in accepting Washington's proposal for a joint operation to free the Syrian city Raqqa from Daesh (ISIL/ISIS), Turkish President Tayyip Erdogan said on Wednesday.
"Raqqa is an important center for Daesh… [US President Barack ] Obama particularly wants to do something together [with us] about Raqqa. We have told him that this is not a problem for us… What can be done there will become more concrete after talks," Erdogan told reporters, as quoted by the newspaper Hurriyet.
Erdogan added that Turkey must show that it was present in the region and had no option of taking a step back on Syria and countering terrorism.
The city of Raqqa is the de facto capital of Daesh's self-proclaimed caliphate and their largest stronghold in Syria. It has been under the control of the jihadists since August 2014.