WASHINGTON (Sputnik) – The US policy of putting together a coalition to topple Libyan leader Muammar Gaddafi, who was then brutally murdered, was the right decision, Hillary Clinton told a security forum.
"We were able to save lives [in Libya] we did not lose a single American in that action," the US Democratic presidential candidate said on Wednesday night at an event organized by the nonpartisan Iraq and Afghanistan Veterans of America. "Taking that action was the right decision," Clinton stressed.
Clinton was US secretary of state under President Barack Obama in 2011 when the United States encouraged Britain and France to provide air cover and support for rebel forces seeking to topple Gaddafi in Libya.
She claimed on Wednesday that the policy "saved lives" that the long-time Libyan leader would have taken had he reestablished his authority.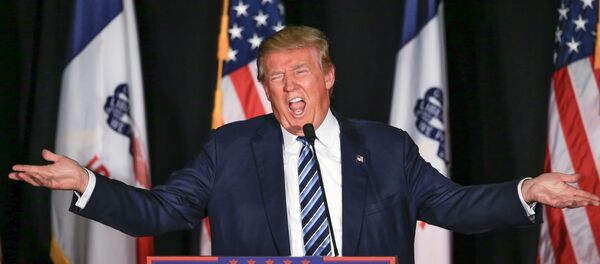 3 January 2016, 05:52 GMT
Asked about the Iraq war, Clinton accepted responsibility for her decision to support the US military campaign while she was a Senator, saying she had previously admitted her regret over the decision.
"We are not putting ground troops into Iraq ever again," Clinton stressed on Wednesday.
The Democratic candidate added that she was also opposed to putting any US ground troops into Syria to strengthen the fight against Daesh in that country.
A US-led coalition of more than 60 nations has been conducting airstrikes against Daesh in Syria and Iraq since 2014.
Daesh terror group, which is banned in multiple countries, has taken over vast territories in Iraq and Syria and has made advances in other states, including Libya.
US Republican presidential candidate Donald Trump has blamed Clinton's policies as US secretary of state from 2009 to 2013 for the spread of Daesh and the deterioration of the situations in Libya and Iraq.