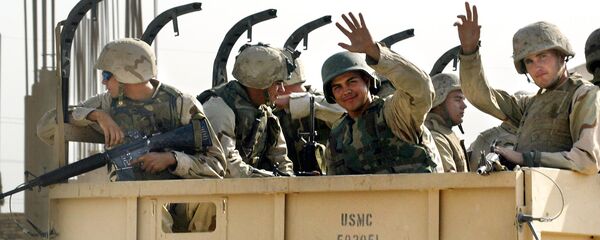 9 September 2016, 09:27 GMT
MOSCOW (Sputnik) — The United States responded to the warning by arguing that Hussein's government must be removed to make way for a new Iraq, he added.
"Everything that happened after the start of the war in Iraq — the rise in extremist attitudes, the wave of terror, the spread of terrorism across the entire Middle East region, the turning of the country into a terrorist hub — all of those was predictable, even if not in great detail. We warned about this. I repeatedly told [former US Secretary of State] Colin Powell about this, we warned other US officials about this. Unfortunately, these predictions came true, and we see what this has led to," Ivanov said.
Ivanov, the president of the Russian International Affairs Council and the country's foreign minister between 1998 and 2004, stressed that the US-led invasions of Iraq and Afghanistan should not be compared despite both having grave consequences in terms of international security.
"The United States began the military operation in Afghanistan in response to the September 11 [9/11] attacks and carried it out in accordance with a UN Security Council resolution… In Iraq, things were different. Efforts by the international community ensured that the country's stockpiles of weapons of mass destruction were destroyed and a unique system of controls were devised to halt their production… When the United States turned to the Security Council for a resolution to provide a formal justification for a military operation, most countries did not support the request," he said.
The war in Iraq started in early 2003 when the United States and the United Kingdom, as well as their allies, invaded the country aiming to remove Hussein's government from power. The invasion was justified by the Iraqi government's alleged possession of weapons of mass destruction, but the allegations were never proven. The operation ended in 2010.