WASHINGTON (Sputnik), Leandra Bernstein — The House of Representatives unanimously approved the JASTA bill in a voice vote earlier in the day, while the House chamber was largely empty.
"It was my call… I just wanted to get it through, that is all I cared about," King said of the Friday afternoon vote on the bill allowing victims of the September 11, 2001 terrorist attacks to bring their long-standing lawsuit against Saudi Arabia.
The US Congress customarily records each members' support or disapproval in a roll-call vote, though voice votes are not uncommon.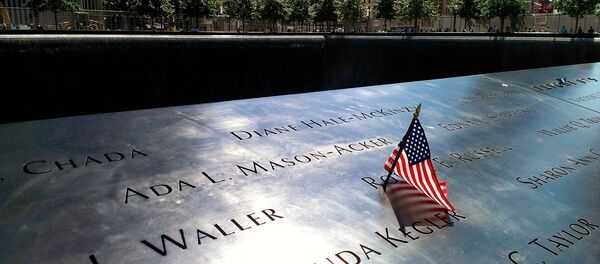 9 September 2016, 15:54 GMT
The bill, which passed the Senate unanimously in May, is set to go to President Barack Obama before the 15th anniversary of September 11 terrorist attacks against the United States.
Obama has previously threatened to veto the bill arguing the United States could be liable to similar terrorism-related lawsuits by other countries.
JASTA clarifies existing US law and guarantees citizens can bring suit against any foreign nation that provides material support for a terrorist act on US soil or affecting US persons.
The act will also enable families of September 11 victims to bring a federal court case against the Saudi government for allegedly providing support for the September 2001 attacks. The Saudis were previously granted sovereign immunity and did not have to appear in a US court.