Speaking to reporters after an exhaustive round of meetings in Geneva on Friday, Russian Foreign Minister Sergei Lavrov and US Secretary of State John Kerry have agreed to new terms to reinstate the Syrian ceasefire agreed to in February.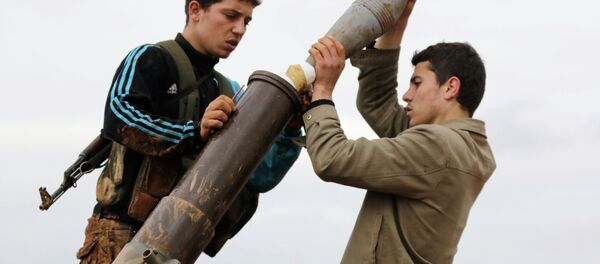 9 September 2016, 21:39 GMT
"Despite all the problems, despite the lack of trust, which continues to emerge, despite attempts to sabotage what we agreed upon today, we have managed to work out a package," Lavrov told reporters. "Today's document is not the only one, there are actually five of them."
Washington and Moscow will work together over the next 48 hours to ensure that all parties in the Syrian conflict honor the ceasefire by sundown on September 12. This involves halting all attacks, including airstrikes.
The agreement also calls for unimpeded humanitarian access to areas in need, including Aleppo.
If the cessation of hostilities remains in effect for seven days, a joint implementation center will be established that will be used to separate terrorists from moderate opposition groups, "after which joint aerial strikes by Russian and American air forces will be devised against terrorist groups," Lavrov said.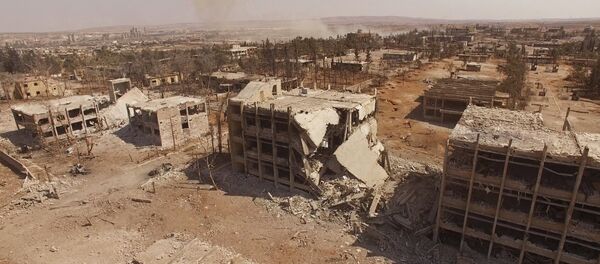 8 September 2016, 07:23 GMT
"Once it is established after seven continuous days of adherence to the cessation of hostilities and increased humanitarian access, then US and Russian experts will work together to defeat Daesh and Nusra," Kerry added.
Lavrov stressed that a lack of trust has persisted between the parties involved, and that because of these difficulties, there is not a 100% guarantee that the ceasefire will be implemented. Opposition groups also derail the process by threatening humanitarian aid shipments.
"We are getting threats for humanitarian convoys from oppositionists who are based in Aleppo," Lavrov said.
Kerry also stressed the importance of aid to Aleppo.
"Both pro-government and opposition groups will be required to provide safe, unhindered and sustainable humanitarian, commercial and civilian access to eastern and western Aleppo," he said. "Neither the opposition nor the government will be permitted to attack or to take territory held by the other or…to obstruct the delivery of humanitarian goods."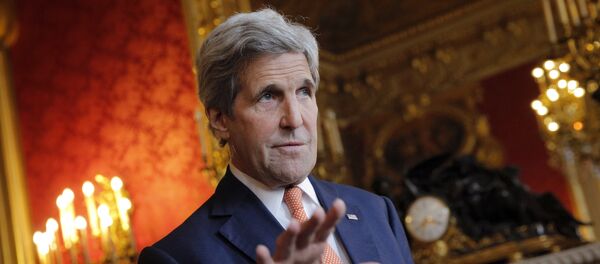 6 September 2016, 16:32 GMT
The United Nations Special Envoy for Syria Staffan de Mistura said that the UN stands ready to provide any support necessary for ending the violence in Syria.
"The UN hopes that the implementation of this understanding will facilitate renewed efforts to reach a Syrian-owned, Syrian-led political settlement of the conflict," de Mistura told reporters.
Syria has been mired in civil war since 2011, with government forces loyal to President Bashar al-Assad fighting numerous opposition faction and extremist groups. On February 27, a US-Russia brokered ceasefire came into force in Syria. Terrorist groups, which maintain a heavy presence in Aleppo, are not part of that deal.
"This is not the end of the journey, this is the very start of our new relations," Lavrov said.
"We hope that all those who sincerely value peace, who cherish a Syrian, multinational, multi-confessional state, will support our agreement. We hope for a very close cooperation with our friends from the UN, with Staffan de Mistura and his team, because we are certain that with the start of these agreements, positive conditions will be created for the resumption of intra-Syrian talks and a political settlement."