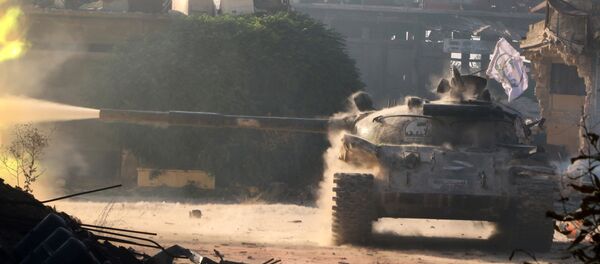 29 August 2016, 15:21 GMT
DUBAI (Sputnik) — On Friday, Russian Foreign Minister Sergei Lavrov and US Secretary of State John Kerry announced a new plan aimed at reducing violence in Syria, which includes a new nationwide ceasefire starting on September 12.
"The upholding of the ceasefire by the armed opposition depends on being upheld by the regime and by Russia, the previous agreement was not upheld by the regime, which attacked moderate opposition under the pretext of fighting the Islamic State," Abu Zeid told RIA Novosti.
At the same time, the FSA is not optimistic about the government's ability to commit to the ceasefire, he added.
"For us, the protection of the civilian population is important, and we want to establish a real truce in order to protect civilians, but our experience of interacting with the regime totally precludes us from such optimism," the representative said.
Syria has been mired in civil war since 2011, with government forces loyal to President Bashar Assad fighting numerous opposition factions and extremist groups, such as the Islamic State, which is outlawed in many countries, including Russia.