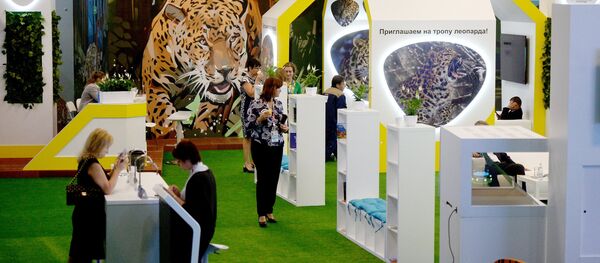 2 September 2016, 15:20 GMT
THESSALONIKI (Sputnik) — The ailing Greek economy has started growing and the country is improving its economic performance, Greek Prime Minister Alexis Tsipras said.
"GDP increased 0.2 percent in the second quarter compared to the first quarter, and according to all estimates, were have shifted to positive growth rates in the second quarter of 2016," Tsipras said at the opening ceremony of the 81st Thessaloniki International Fair on Saturday.
Greece is rebounding after its GDP fell 40 percent and hit 1975 levels, and is now regaining its partners' respect, he added, noting that the country's business confidence index increased to a 12-month high on August, reaching 92.5, one of the best indicators in Europe.
"Another important sector of the Greek economy, tourism, keeps beating one record after another. The number of tourists is expected to significantly exceed last year's record of 26.1 million," Tsipras said.
The prime minister also called on investors to keep investing in Greece and stated that the recent improvements will soon enable the government to reduce taxes.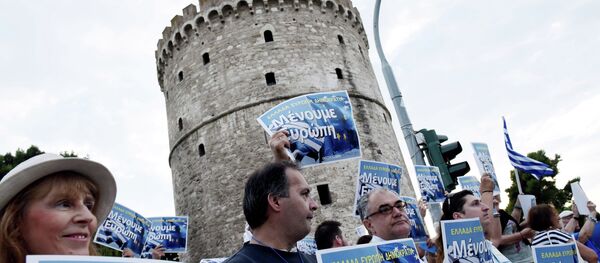 The Greek economy has been severely strained for several years due to the country's multibillion-euro debt, accumulated after the 2008 world financial crisis.
Greece's international creditors signed an agreement with Athens last summer, approving a third bailout package worth about 86 billion euros ($97.3 billion) in exchange for highly unpopular austerity reforms, including pension cuts and tax hikes. The Tsipras government pushed ahead with the reforms, and the prime minister has previously stated that he expects the country's GDP to return to growth by 2017.
In the first quarter of 2016, Greece's GDP fell 0.2 percent.