BUSHEHR (Sputnik) — The Bushehr 2 project was rolled out by Russian nuclear experts in Tehran in 2014. Russia and Iran signed a deal to build the second and third reactors at the site in southern Iran in November that year, with an option of building six more in the future. Earlier in the day, a ceremony devoted to the start of the construction was held in Bushehr.
"The volume of desalted water will amount to 200 million cubic meters of water, and the current demand [in the province] is 50,000 — 60,000 cubic meters," Ali Akbar Salehi stated at a press briefing, specifying that the new power blocks would be paired with a desalination plant, which would help resolve the issue of fresh water supply in Bushehr province.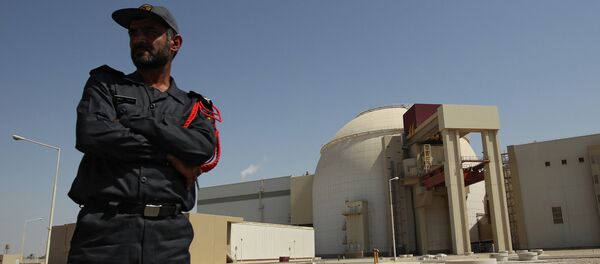 10 September 2016, 06:00 GMT
Bushehr is Iran's first nuclear power plant. The construction started in 1975, but was suspended amid the 1978-1979 Iran's Islamic revolution and the Western sanctions against Tehran, as Germany, responsible for the Bushehr construction, joined the United States in restrictive measures against Tehran.
Iran's deal with Russia on the first stage of the Bushehr project, Bushehr 1, goes back to 1992. The nuclear power plant with a single 1,000-megawatt light water reactor was connected to the national electric grid in 2011 and reached full capacity the following year.