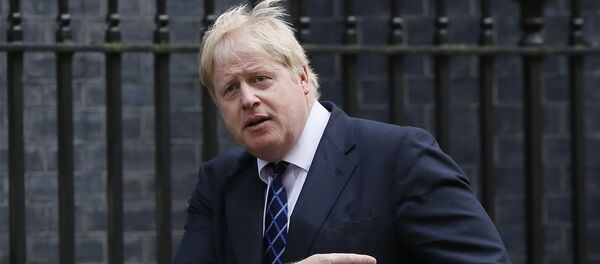 9 September 2016, 12:11 GMT
MOSCOW (Sputnik) — Gibraltar is one of the British overseas territories, located on the Iberian Peninsula, controlled by London since 1713. At the moment, the territory has broad autonomous powers, but London is responsible for the issues of Gibraltar's defense and relations with foreign states. Gibraltar is also the subject of a disputed claim by Spain.
"On this Gibraltar National Day, I want to emphasize my resolute support for Gibraltar and its people. We will continue to stand beside Gibraltar and the double lock commitment on its British Sovereignty," Johnson said in a statement.
He also thanked the people of Gibraltar for their "wish to remain British" and congratulated them on their National Day.
In 2002, the Government of Gibraltar called a referendum on proposal to share sovereignty of the territory between Spain and the United Kingdom, which ended with the proposal's rejection.