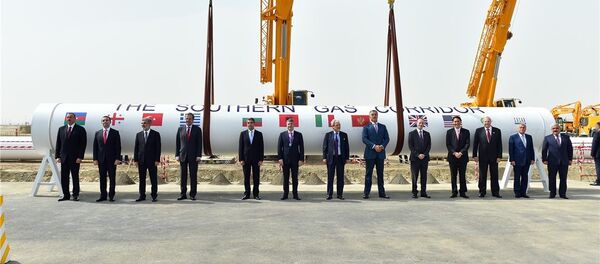 10 September 2016, 13:39 GMT
THESSALONIKI (Sputnik) — He has recently confirmed that the Greek government was interested in the project, but the EU decision-making body would have the final say.
"First of all, we have to discuss this with the European Commission, we and the Italian government. We will try [this] next week, [in the] next 15 days. We need a second or a third road for the Russian gas to come to Europe," Skourletis told RIA Novosti.
He added that Greece planned to initiate negotiations with the Commission together with Italy. The pipeline will carry Russian natural gas across Greece and the Ionian Sea and come ashore in Italy.