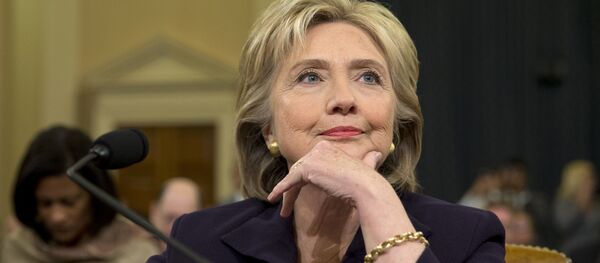 11 September 2016, 14:33 GMT
MOSCOW (Sputnik) – A law enforcement source present at the scene told Fox News that Clinton appeared to faint during the ceremony and was helped into her vehicle.
Republican presidential nominee Donald Trump repeatedly claimed that Clinton lacked sufficient stamina to serve as president.
In early August, Clinton's personal physician Lisa Bardack said that her patient is healthy.
Sunday marks the 15th anniversary of the 9/11 terrorist attacks on New York's World Trade Centre and the Pentagon in Washington.