TALLINN (Sputnik) — In Estonia, the parliament votes to elect the president but if none of the candidates wins the required number of votes the choice is made by an electoral college made up of lawmakers and local representatives. They failed to elect a head of state in the presidential runoffs on August 29-30.
"Presidential candidates are known in principle. I very much hope that the vote by the Electoral College won't be marred by scheming or attempts to promote someone or boost someone's popularity. I hope we will see responsible decision-making that will help elect the president on September 24," Ilves told the parliament.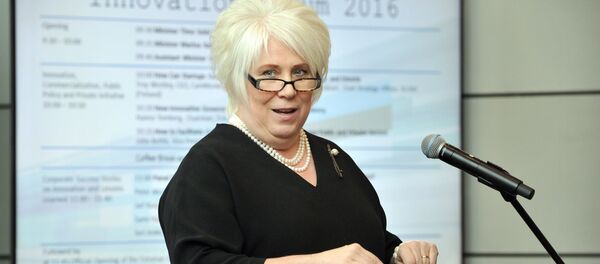 9 September 2016, 12:01 GMT
EU Commissioner Siim Kallas, former Education Minister Mailis Reps, parliament speaker Eiki Nestorand, and former Chancellor of Justice Allar Joks are all vying for presidency. The latest round of elections ended in a runoff between Kallas and Reps.
The 2016 Electoral College will consist of 101 lawmakers and 234 representatives of local governments. A candidate needs to secure a simple majority of votes to win. The incumbent president is due to step down in November. He is serving his second consecutive term and the Constitution forbids him to run for a third time.