In order to try and entice those in London's financial center to pack up shop and move abroad, cities around Europe have been making their own unique pitches, emphasizing things such as digital connectivity, cultural prowess and even the ability to easily hire and fire workers.
Paris
Following the UK's EU referendum on June 23, the French capital, often known for its beautiful architecture and civic culture, didn't waste any time in trying and encourage London-based financial firms and banks to ditch Britain and move across the channel.
Race on to succeed London as Europe's finance capital "Groups in City planning to go to Dublin, Amsterdam, Frankfurt & Paris," French PM.

— Tony Harris (@TheSirrahYnot) September 7, 2016
​Championing the cultural benefits of living in the city, French Prime Minister Manual Valls pledged to make France's expatriate tax regime among the most attractive in Europe, boldly declaring: "we want to build the financial capital of the future."
© Photo : Pixabay
Paris, France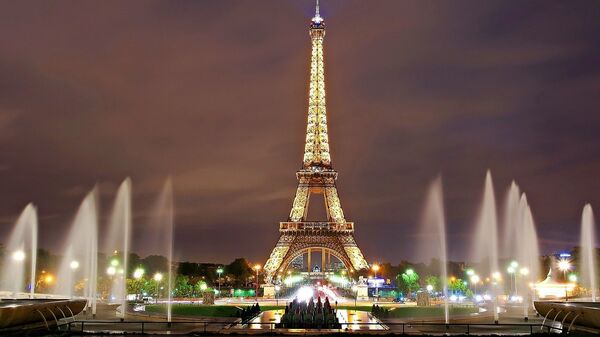 Paris, France
Dublin
While Irish political figures warned Brexit could have complications for the country's border with Northern Ireland, officials in Dublin have quickly joined the charm offensive as part of the effort to attract London-based financial firms.
​Marketing itself as the only English-speaking country in the Eurozone, Dublin-based recruiting firms have been enthusiastically supporting the country's investment potential, with a low company tax rate and booming tech industry seen by many as a success story in attracting businesses.
© Photo : Pixabay
Dublin, Ireland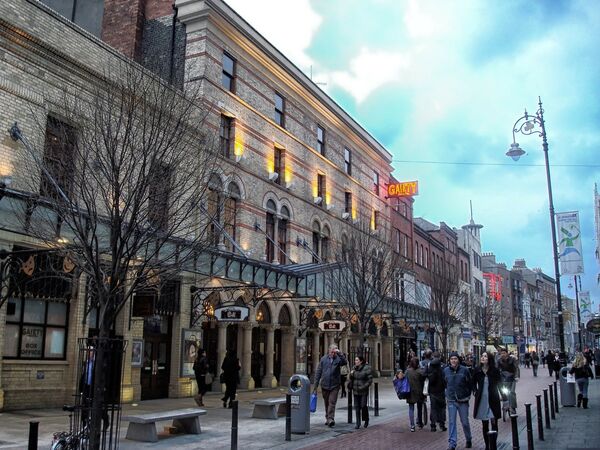 Dublin, Ireland
Amsterdam
Filled with canals, museums and parks, Amsterdam is another city that has been tipped by some to become the "new London" by attracting the UK's financial firms.
Could Dublin be cheering Brexit? A pleasant, English speaking, city in EU: new home for London's finance cos.

— Mari Hughes (@MariHugme) July 2, 2016
​Proponents have highlighted Amsterdam's unique nightlife, hedonistic culture, location in mainland Europe, as well as the fact that most citizens speak a very good level of English, as major factors to encourage British financial firms to make the jump to the Netherlands.
Amsterdam, the Netherlands
Frankfurt
Already the home of the European Central Bank and a finance industry in its own right, Germany's financial capital of Frankfurt has been keen to try and woo London-based banks to cross over to the EU's biggest economy.
© AFP 2023 / Daniel Roland
The Euro logo is pictured in front of the former headquarter of the European Central Bank (ECB) in Frankfurt am Main, western Germany, on July 20, 2015.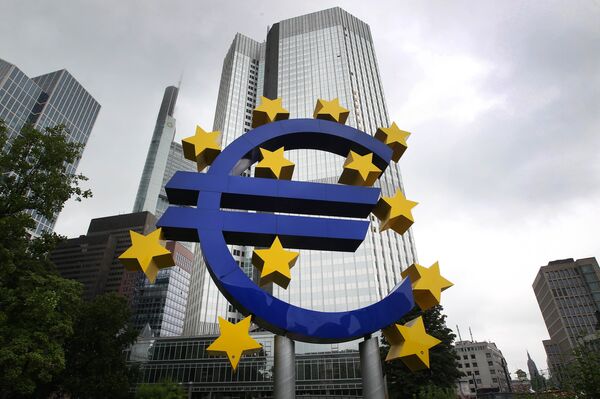 The Euro logo is pictured in front of the former headquarter of the European Central Bank (ECB) in Frankfurt am Main, western Germany, on July 20, 2015.
While many European cities have emphasized their culture, language or connectivity, officials in Frankfurt have pledged to make it easier to hire and fire bankers in order to try and sweeten the deal for any British companies thinking of relocating.
We believe London will remain to be the foremost financial centre in Europe — MD of Frankfurt Main Finance #fnbrexit

— Paul Hodkinson (@MrPaulHod) July 28, 2016
​Political figures in Hesse, the German state home to Frankfurt, have announced that they are exploring ways to loosen employment laws regarding the firing of workers, which could sway some companies into making a change.