The data obtained by the researchers can now be implemented in the pharmaceutical industry – namely, in the creation of a new type of fast acting painkiller.
"The knowledge of how toxins identify certain receptors is used to create a new type of analgesics. These meds are already being used, but only in few severe cases, including for cancer treatment," Victor Tsetlin, professor at the Russian Academy of Science's Institute of Biochemistry and one of the study's authors, said.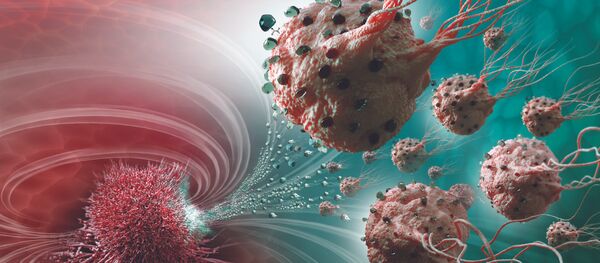 9 September 2016, 13:59 GMT
Cone snails are predatory snails commonly found in warm and tropical seas and oceans worldwide. These creatures hunt by injecting their prey with deadly venom that consists of a potent neurotoxin and specialized insulin that paralyzes the target by swiftly depriving its cells of sugar.
Using X-ray crystallography, Tsetlin and his colleagues were able to study the molecular structure of one of the snail venom's components, alpha-conotoxin.
Furthermore, the data obtained during by the scientists may also help gain a better insight into the way other types of conotoxins interact with various types of neurons, and perhaps learn how to selectively shut down pain receptors while leaving the neural system as a whole unaffected.
The results of the study were published in the Scientific Reports online journal.