WASHINGTON (Sputnik) — The United States will coordinate military activities with Russia against Daesh and Jabhat Fateh al-Sham, formerly al-Nusra Front, in Syria, US Secretary of State John Kerry said in an interview on Wednesday.
"No, to coordinate our activities against ISIL [Daesh] and Nusra," Kerry told NPR radio station when asked if Washington and Moscow will coordinate all military activities in Syria.
Kerry explained that the two nations remain on opposite sides on some issues in Syria, and that the United States will continue to support "the moderate, legitimate opposition," especially if those groups uphold the US-Russia brokered cessation of hostilities.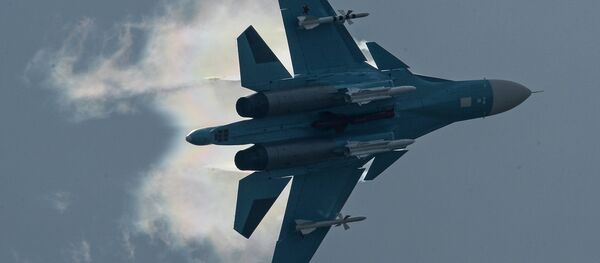 14 September 2016, 14:30 GMT
The US state secretary noted that political aspects of the Syrian conflict will have to be resolved off the battlefield, hopefully at legitimate negotiations between all sides in Geneva.
The nationwide ceasefire came into force in Syria at sunset on Monday. If the truce holds for seven days, Russian and US air forces will begin coordinated counterterrorism airstrikes.
Daesh and al-Nusra Front are designated terrorist organizations by the UN, the United States and Russia, as well as many other nations, and are not part of the deal.