MOSCOW (Sputnik) – The head of Slovenia's football association, Aleksander Ceferin, was elected president of the Union of European Football Associations (UEFA) at the governing body's 12th extraordinary congress in Athens on Wednesday.
Ceferin received 42 of the 55 votes, while 13 members voted for Michael van Praag, the president of the Netherlands' football association.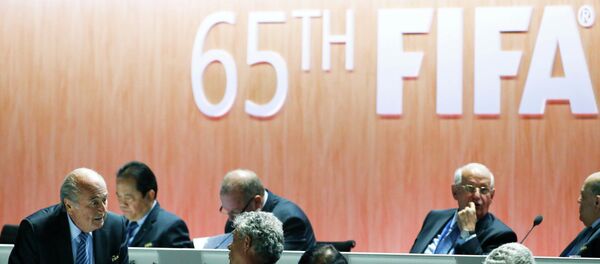 6 September 2016, 19:20 GMT
Former UEFA President Michel Platini and former FIFA President Joseph Blatter were both handed 8-year suspensions last December for their role in a major FIFA corruption scandal. It erupted after Swiss authorities opened a criminal case against Blatter in September 2015 over a payment of 2 million Swiss francs ($2.04 million at current exchange rates) that he made to Platini.
However, Platini's ban was later reduced to four years.