The US-Russian agreement on a 48-hour ceasefire in Syria has marked an important milestone in the course of the Syrian war.
Although some critics of the US-Russian deal referred to the possibility of jihadists regrouping amid the ceasefire to deal a heavy blow to Syrian government forces in Aleppo, Russian journalist and analyst Yevgeny Krutikov stresses that the Islamist defense lines around Aleppo have been de facto breached.
"Although three months ago terrorist groups managed to launch counter-offensive in the south-west of the city [Aleppo] that led to heavy battles [between jihadists and the Syrian Arab Army], today such developments are technically impossible. The government forces are capable of resolving the Aleppo conflict and do not need specific assistance," Krutikov writes in his article for Russian online media outlet Vzglyad.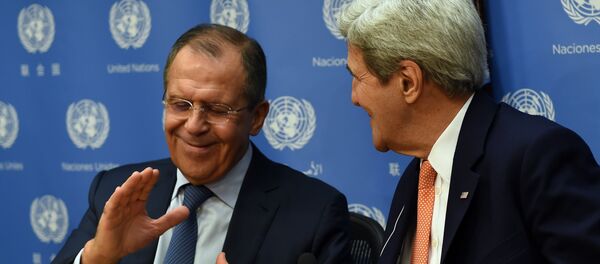 14 September 2016, 15:48 GMT
Meanwhile Russian military forces have maintained control over the Castello Road, a major artery into Aleppo, Krutikov notes, stressing that there is nothing left for the US-backed rebels but to reconcile themselves with this reality.  
However, the Russian journalist warns that some of the so-called "moderate" rebels still remain a stumbling block in the way of the Syrian peace process.
The crux of the matter is that many of today's "moderates" in Aleppo, Hama and Damascus used to be "inveterate" jihadists, the analyst remarks referring to Syrian rebels which have been repeatedly spotted colluding with al-Nusra Front, former al-Qaeda affiliate.
To protect the Syrian rebels, "forced" into an "uncomfortable marriage of necessity" with the al-Qaeda franchise, Western decision makers called upon Russia to suspend aerial operations against jihadists and al-Nusra Front located near rebels positions.
However, according to Krutikov, the so-called "moderate" rebels were well aware of al-Nusra Front's terrorist activities. Many of them supported the jihadi regimes imposed on civilians on occupied territories as well as Wahhabi version of the Islamic teaching. Lots of "moderates" were involved in al-Nusra's brutal terrorist operations on the ground in Syria.
"Although American and European mass media continue to paint these rebels in glowing colors, in reality all of those who collaborated with al-Nusra Front and other 'cannibals' (including those of Fatah Halab) should be disqualified forever," Krutikov deems.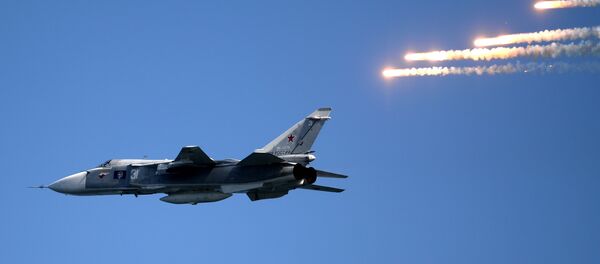 10 September 2016, 16:18 GMT
Unfortunately, Washington is reluctant to designate these groups as terrorists, the analyst remarks.
Meanwhile the US-Russian deal has sparked a heated debate among international observers.
Two opposite camps have emerged: while some experts claim that Washington has "capitulated" to Moscow by signing the agreement, others insist that Russia has been outmaneuvered by the United States and Western proxies in Syria.
Amid the media fuss, Russian journalist Petr Akopov of Vzglyad notes that the deal is a compromise that allows both Washington and Moscow to ensure their geopolitical positions on the ground.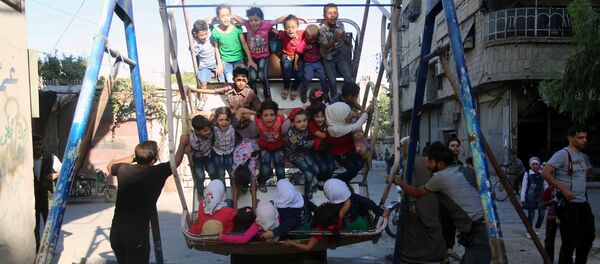 14 September 2016, 08:09 GMT
The deal allowed the US to present itself as an influential player in the Middle East, while Russia has "legalized" the new balance of power in the region, favorable to Damascus, Akopov suggested.
However, Krutikov believes that the secrecy surrounding the US-Russian deal may prompt some forces to manipulate public opinion.
On Tuesday, Russian Foreign Minister Sergei Lavrov called upon the United States to make the diplomatic deal transparent, stressing that Russia has "nothing to conceal."
"In order to brush away any doubts on how we will fulfill our commitments in the way in which they were stipulated in the agreement, we suggested revealing these agreements and not keeping them secret, as our American partners wanted," Lavrov emphasized.
However, Washington continues to insist that aspects of the Syrian ceasefire deal brokered with Russia "are too sensitive to release to the public," according to US State Department.