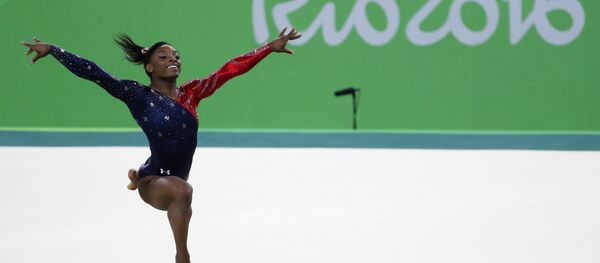 14 September 2016, 08:41 GMT
Is it ethical for WADA to ban athletes like Maria Shaparova but at the same time allow the Williams sisters to compete despite the kind of medication they are using? Should the agency be allowed to continue operating like that, or are some serious reforms in order?
Sports agent Andrei Mitkov told Sputnik that the recent revelations underscore the double standards employed by certain anti-doping agencies: while Maria Sharapova gets banned for using a harmless substance like meldonium, the Williams sisters are openly using prohibited medication which is usually reserved for cancer patients.
"Only absolute transparency can save world sports and the global anti-doping system. People from any country should be able to access a well-known website and check how many samples did, for example, Sharapova or Williams submit, what were the results, what kind of therapeutic use exemptions did they get, what kind of biological passports they have, etc," Mitkov said.
He also added that this is the only way to prevent possible manipulation, and that the talks about confidentiality in such matters are simply laughable. Furthermore, it remains unclear why some athletes have to submit up to 15 test samples in six months unlike some Olympic medal winners who submit none.
"It's all about politics, money and influence. Right now WADA can overturn any champion and replace them with any silver medalist. They seek the power to ban entire countries, to be able to do what they've attempted to do with Russia… The agency, its current iteration with its leadership and all of the affiliated laboratories, needs to be disbanded. A new organization staffed by new people using new methods needs to be created, and it must be absolutely transparent," Mitkov declared.
Meanwhile, Nikolai Korobov, pharmacologist and associate professor at the Moscow State University's Faculty of Fundamental Medicine, told Sputnik that allowing some athletes to use banned substances for medical purposes is in fact a loophole which legalizes doping.
"This is a serious matter that requires careful consideration and establishing new criteria, the first of which must be full transparency. Athletes should openly declare the diseases and disorders they're suffering from, such data must be made public, even though it poses a complex ethical problem. In fact, a whole host of problems are likely to arise, but they must be resolved in order for sport to retain its attractiveness. Otherwise, a contest of athletes will become a contest of doctors who enable the use of banned drugs that give their user an edge," Korobov explained.
According to the Fancy Bear group, which released WADA documents after hacking the agency, former No. 1 tennis player Serena Williams was allowed to take banned substances such as oxycodone, hydromorphone, prednisone and methylprednisolone in 2010, 2014 and 2015.
Venus Williams was allowed to take prednisone, prednisolone and triamcinolone among others in 2010, 2011, 2012 and 2013.
And Simone Biles, who won four golden medals in the 2016 Olympics in Rio, tested positive for methylphenidate in August, but she was not disqualified. In 2013 and 2014, she was allowed to take dextroamphetamine.
The documents do not reveal the diagnoses of the athletes which led to WADA allowing them to take the substances.