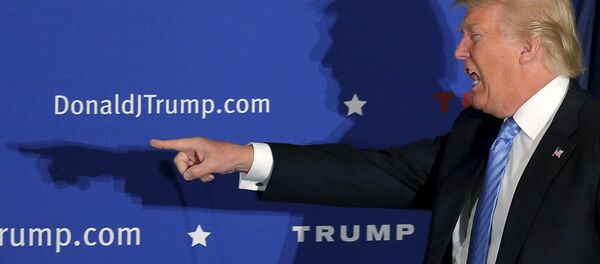 14 September 2016, 22:18 GMT
WASHINGTON (Sputnik) — Clinton's lead of 38 percent to 35 percent over Trump in Michigan is within the poll's four-point margin of error and significantly lower than her 11-point lead only a month ago, the poll explained.
Additionally, Trump is now leading Clinton, 40 percent to 32 percent, among the state's white voters and 38 percent to 33 percent among men.
"The race is tightening a lot in Michigan… there has been a shift toward Trump," Epic/MRA pollster Bernie Porn stated. "Whether it's going to be a permanent shift is yet to be determined."
Trump has also overcome Clinton in recent state polls from Florida, Ohio and Nevada.
The Detroit Free Press noted that Michigan has not elected a Republican candidate as president since 1988.