New Delhi (Sputnik) — A high-level Indian delegation will be visiting Russia shortly to finalize an agreement on renting the Yasen class submarine for the Indian Navy.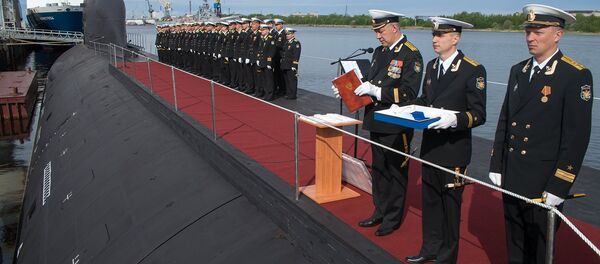 Government sources told Sputnik that renting the second nuclear powered attack submarine from Russia would result in the introduction of newer technology into India, which would eventually pave the way for Russian collaboration with India for it program to build six new SSN.
Russia had originally offered Akula class submarine to India which India already had in the form of the INS Chakra. Experts consider that there may be some adversities due to the different characteristics of the two boats, but this may be more than offset by the newer technology the Yasen brings into India's own SSN-building program in the longer term.
Executive Director of National Maritime Foundation Indian Navy Captain Gurpreet S Khurana says, "It may not be a bad idea to get the Yasen-class as the second boat. Its design is known to be based on the Akula, and yet it is more advanced and capable than its predecessor."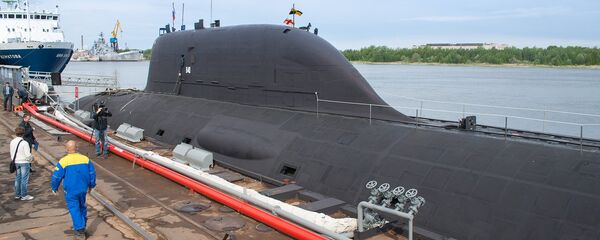 Project-75I that relates to the manufacturing of six new nuclear attack submarines at an approximate cost of $8.5 bln is being held up due to a delay finalizing the Defense Procurement Policy 2016. Now the policy is ready, the tender likely to be issued by end of this year.
Meanwhile, French ship building company DCNS' alleged involvement in the Scorpene Submarine data leak controversy makes a strong case for another India-Russia collaborative venture for this project.
Captain Khurana says that the Indian government's decision to locally build the six nuclear powered attack submarines is driven by the country's maritime interest in distant areas. "A SSN is required to influence events in distant areas of the country's maritime interest, where conventional surface and integral aviation cannot operate for whatever reason. The Indian government seems to have realized this national imperative while approving the indigenous construction of six SSNs," says Captain Khurana.