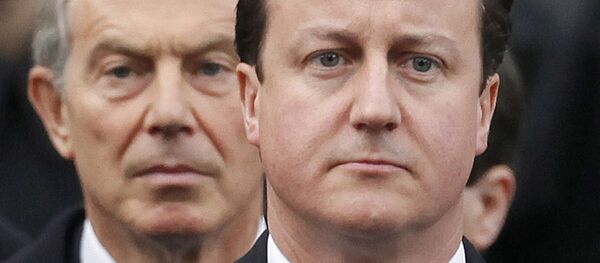 15 September 2016, 13:31 GMT
In an interview with Sputnik, Republican Party member Nicolas Dhuicq described France's and Britain's intervention in Libya as "a very controversial operation" which he said added significantly to the complete destabilization if the region.
The interview came after the release of a UK parliamentary report which harshly criticized the NATO intervention by Britain and France that led to the ouster of Libyan leader Muammar Gaddafi in 2011.
The report published by a UK House of Commons cross-party committee said, in particular, that the intervention had not been "informed by accurate intelligence", and that it resulted in the rise of Daesh (ISIS/ISIL) in North Africa.
"Europe's intervention in Libya, mostly by France and Britain and supported by the US, was certainly a very controversial operation. It was presented as a humanitarian necessity aimed at preventing bloodshed. Now we see that the death of Colonel Gaddafi led to the complete destabilization of Libya and the entire Sahara region," Dhuicq told Sputnik. 
Regarding the rise of Islamists following the Franco-British intervention in Libya, Dhuicq said that it underscores the necessity of throwing cold water on those who want to topple the government of President Bashar al-Assad in Syria.
"The Libyan example should show us that we need to support Assad and work more to prompt internal reforms in Syria rather than impose them from outside," he pointed out.
He also said that by intervening in Libya, the coalition undoubtedly violated UN resolutions, something that he said "raises a problem of a legal nature."
© REUTERS / Ismail Zitouny
Smoke rises during a battle between Libyan forces allied with the U.N.-backed government and Islamic State fighters in neighborhood Number Two in Sirte, Libya August 16, 2016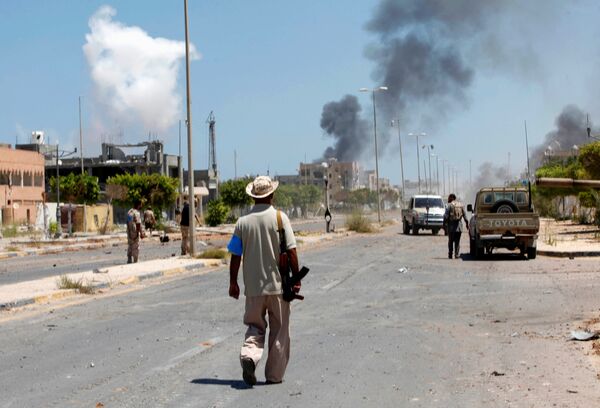 Smoke rises during a battle between Libyan forces allied with the U.N.-backed government and Islamic State fighters in neighborhood Number Two in Sirte, Libya August 16, 2016
In a separate interview with Sputnik, lawmaker Gerard Bapt from the French Socialist Party denounced the parliaments of France and Britain for voting in favor of the intervention in Libya under the pretext of protecting its civilian population.
"The tragedy is that by overthrowing the regime [in Libya], we, like in Iraq, destroyed the state itself, in what was followed by chaos; right now, this chaos is riding especially roughshod over Europe, which is seeing an influx of migrants from Iraq, Syria and Libya," he said.
Meanwhile, UK Foreign Affairs Committee chair Crispin Blunt said that the parliamentary report "determines that UK policy in Libya before and since the intervention of March 2011 was founded on erroneous assumptions."
In particular, then-UK Prime Minister David Cameron's government failed to identify that the threat to civilians was overstated and that the rebels included a significant Islamist element, the panel of lawmakers stated.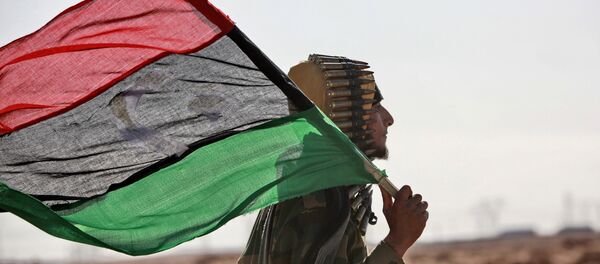 14 September 2016, 15:12 GMT
The Committee warned that the UN-brokered Government of National Accord, which is struggling for control of Libya, is the "only game in town" and its failure could plunge the North African nation into a full-scale civil war to control territory and oil resources.
Led by Britain and France, an international coalition launched air and missile strikes against Muammar Gaddafi's forces in March 2011 after the government threatened to attack the rebel-held city of Benghazi.
However, after Gaddafi was ousted, Libya descended into violence, with rival governments and the rise of hundreds of militias, including a local affiliate of Daesh.
An early 2016 NY Times article revealed that Hillary Clinton was instrumental in pushing the Obama administration to endorse the NATO bombing campaign, according to former US Secretary of Defense Robert Gates.