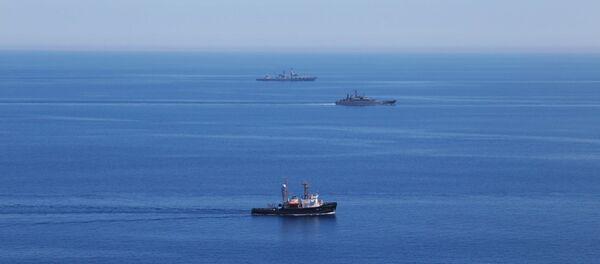 14 September 2016, 06:23 GMT
MOSCOW (Sputnik) — Russian and Chinese naval war games
Naval Interaction-2016
enter active stage with ships and servicemen on standby for the beginning of open sea exercises, Russia's Pacific Fleet Rear Adm. Vadim Kulit said Thursday.
"The Pacific Fleet combat ships squadron is ready to leave harbor to proceed to the open sea stage of the joint Russian-Chinese exercises," Kulit said at the official ceremony marking start of the active stage.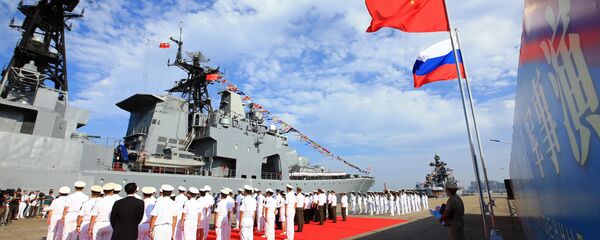 13 September 2016, 13:01 GMT
After the ceremony, the Russian Navy and the Chinese People's Liberation Army Navy units left the harbor of Zhanjiang in China's Guangdong province and headed for the drills-designated areas.
During the war games the servicemen will practice a whole range of joint actions: ship defense in unsafe road-stead, search, rescue, convoy and liberation of ships as well as target acquisition as part of air defense training.
A total of 18 ships and supply vessels, 21 aircraft and over 250 service personnel from the Chinese People's Liberation Army Navy (PLAN) and the Russian Navy's Pacific Fleet are taking part in the Naval Interaction-2016 naval drills on September 12-19 in the South China Sea.