MOSCOW (Sputnik) – Russia has adhered to its side of the Syrian ceasefire agreement reached with the United States from day one, Russian Defense Ministry spokesman Maj. Gen. Igor Konashenkov said Thursday, contrasting Moscow's faithfulness to the agreement with that of Washington.
"Russia has from the first minute fulfilled its obligations to enforce the ceasefire regime on Syrian territory. At the same time the various US State Department and Pentagon officials' statements about the prospects of 'Russian fulfillment' of the agreements reached on Syria are puzzling," Konashenkov said.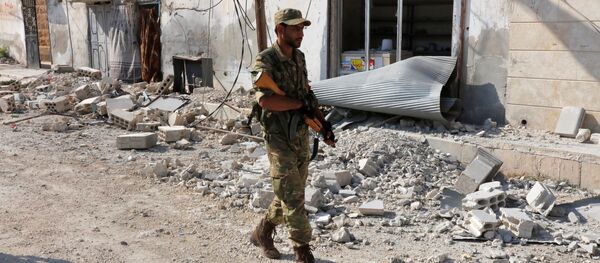 14 September 2016, 20:01 GMT
The spokesman pointed out that "only the Syrian Army adheres to the silence regime" in the three days since its enforcement following the September 9 announcement in Geneva by the Russian and US diplomats.
"At the same time, the US-led 'moderate opposition' builds up the number of attacks on residential neighborhoods. Moreover, it seems that the goal of Washington's 'verbal smokescreen' is an intent to conceal non-compliance with its part of the obligations. First of all, on the separation of 'moderate opposition' forces and terrorists," he stressed.