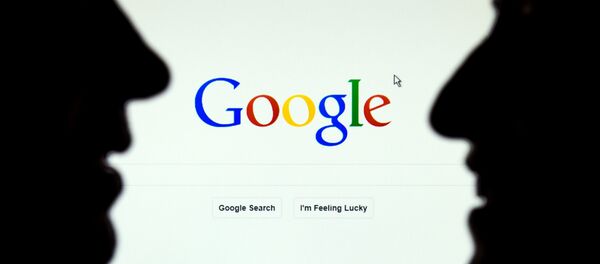 13 September 2016, 22:22 GMT
Bernie Sanders' refusal to organize his campaign finance around donations from Super-PACs during primaries earned him a considerable number of supporters, including David Kerans, a notable historian and financial analyst.
In an exclusive interview with Sputnik, Kerans explained that he, a long-time Green Party supporter, chose to back Sanders and take part in his campaign because of that very decision made by the candidate to rely only on support and sympathies of ordinary Americans.
"It was the key moment. We felt that we can overcome the system which is nearly unshakeable and protects the interests of the super-rich," he said.
However, Sanders eventually had to step down, having managed to attract 45 percent of votes during the primaries. However, the results of these elections for some reason deviated from the exit poll data, prompting concerns about possible foul play.
"We're talking about hackers tampering with voting results in certain states and at polling stations where voting machines are not being supervised by anyone," he explained.
According to Kerans, in some states the voting results were altered by up to 10 percent in Clinton's favor, even though it is quite possible that she wasn't aware of this tampering. The voting machines were apparently rigged to register every one of Sanders' vote as 0.8 points and every one of Clinton's as 1.2 points.
Sanders' supporters learned that the voting machines used during the elections are not subjected to any form of oversight by the authorities, with both hardware and software being supplied by private companies. The only state exempt from this tendency is Oklahoma, where the government has the right to inspect the machines' software – and strangely enough, it is in that very state Sanders scored a decisive victory during the primaries.
"We can't accuse Clinton directly, but she never raises a voice when the election process is being doubted. She just keeps quiet. She treats this situation as a gift from above, and that fact alone tells a lot," Kerans remarked.
He also added that many members of the US academic circles became disenchanted with domestic political system, as the election results are being shamelessly manipulated, political parties completely depend on their sponsors and there's no way to fight this. The recent revelations made by WikiLeaks, which shed light on the Democratic party's elite collaboration with certain mainstream media outlets also did little to instill trust in the current iteration of the American democracy.
"Back in the day we paid considerable attention to the opinion of civic organizations' and labor union leaders. Now however they are bought out too, so we essentially have a nomenklatura system being formed within the country," Kerans said.
At the same time, he pointed out, people in the United States are becoming increasingly aware of the existing political system's flaws and of the ability of politicians and ultra-rich to act with impunity, while the country is facing want, stress and instability.
"Previously the level of social mobility in the United States, the ability to move up in the world, was very high. Your fate was in your hands. Now however, people here have fewer chances than those living in Europe… The market effectively excluded half of the population, which is unable to use its intellectual power, from the society. This is inefficient, and young people understand it. And the mentality is rapidly changing," Kerans concluded.